How to Pack Dishes for Moving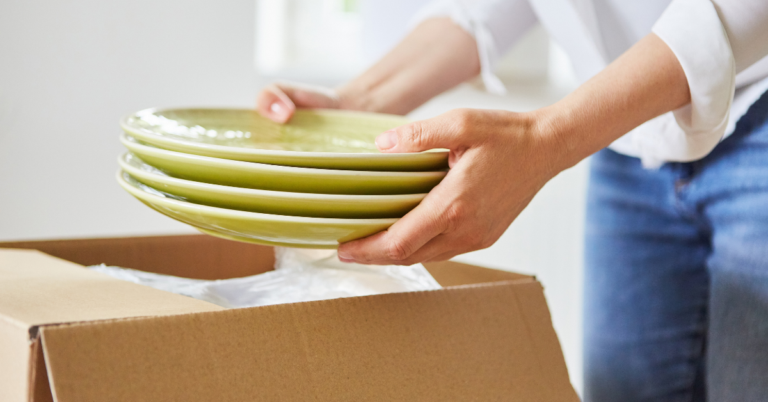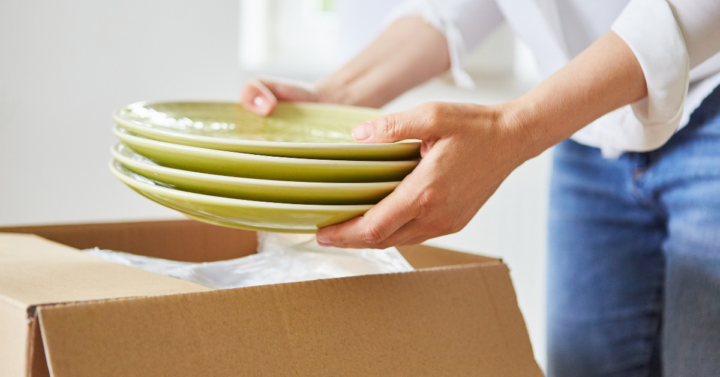 The kitchen is a notoriously difficult room because most of the items located here are either dangerous, delicate, expensive, or both. One of the most complicated facets of moving a kitchen is packing delicate dishware and china. These items exist in the unfortunate balance between expensive and delicate, so packing them correctly is paramount. In the following article, our Texas full-service movers will detail the best ways that you could begin to learn how to pack dishes for moving. Continue reading below to learn more. 
How to Pack Plates for Moving
Our Dallas movers would like to point out that many packing supplies stores sell boxes specially designed for dishes. These are the most ideal way to pack dishware, but they could be rather expensive. People that are looking to save money will have to make do by padding a regular box with soft blankets, bubble wrap, or even packing peanuts. After padding a box with these materials, you should begin to pack your plates with packing paper. Our Dallas local movers recommend that you save space while doing so by stacking about four plates on top of each other. 
Packing Dishware: Other Popular Items
Obviously, there are more items to pack in your kitchen than plates. So, learning how to pack dishes for moving requires that you learn how to pack these items as well. When it comes to cups and other glasses, we recommend that you stuff these items with packing paper and wrap any stems with paper to create a kind of padding for them. We recommend that after doing this, you lay each item standing up instead of laying down and cushioned with papers in between each item. For extremely fragile items, you could consider double boxing them. 
A similar process exists for other items like teapots and pitchers. Packing the openings with newspapers and packing paper. However, our Dallas moving company recommends that you take extra care with items like knives. There is generally no need to make an effort to secure items like pots and pans, as these are generally sturdy enough to survive transit. 
More About Our Dallas, Texas Movers 
Aside from teaching you how to pack dishes for moving, we could help in a variety of different ways. We are a full-service moving company that is dedicated to helping our clients with all kinds of moving services. It includes assistance from our Dallas apartment movers, Dallas long-distance movers, Dallas office movers, and Dallas packing service. Contact us today to learn more from our experienced professionals. 
Related Readings