Movers In Little Elm Texas: Tips for Making Moving Easy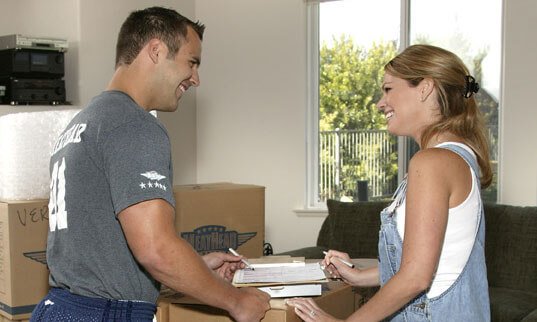 Tips from Movers in Little Elm, TX
Thinking about some of the most stressful events that you might have to endure in your life, moving would seem to make the top of the list. This is because no matter of planning and preparing in advance would be able to prepare you for the big day.
Also, even though you might think that you would go through the entire process in an organized and strategic manner, that is also something which would be helpful to some extent.
So, according to movers in Little Elm, there are some ways that you would be able to make moving a painless experience. Even though all your problems might not be solved in your day, it would provide you with a bit of breathing space. Hence, to know more, take a look below.
1. Hire reputable moving companies
One of the first things that you would have to do is hire a credible and trustworthy moving company.
This is something that you would easily be able to determine by conducting a simple background check. Just ask them about their knowledge, skills, and experience where moving is concerned.
Also, it would also be a good idea to look at their quality of customer service. This is because the way that they would treat their customers would speak volumes about their method of doing business.
2. Set a budget
When hiring movers serving Little Elm, you would have to set a budget. Just like all the other decisions that you would make in your life, a budget would need to be established for this as well. By doing this, you would be able to get an idea about all the important costs that would need to be covered. Also, it would also be helpful to keep some extra funds on hand to cover any unexpected expenses.
3. Take your time
While you might want to get over with moving as soon as you possibly could, it would be highly recommended that you take your time. This would allow you to process things and make smart and rational decisions at the end of the day.
4. Flexibility
Regarding movers serving Little Elm, you would need to be flexible. Since there would be so many different parties that you would have to deal with, you would need to accept changes to keep your stress levels down. Also, it would also help to get work done quickly.
5. Create a document box
You should store all your important documents such as house deeds, passports, insurance papers, and wills in one box for easy access. Also, this should also be kept in a place where you would easily be able to retrieve it.
6. Use a moving checklist
To make matters easier for you and movers serving Little Elm, it would be helpful to use the moving checklist. This would keep you updated about the current progress and the amount of work that would still need to get done.
7. Visit your new area in advance
Lastly, it would also be highly advised that you visit your new area in advance and get accustomed to the new place. In that way, reality and change would not hit you that hard.