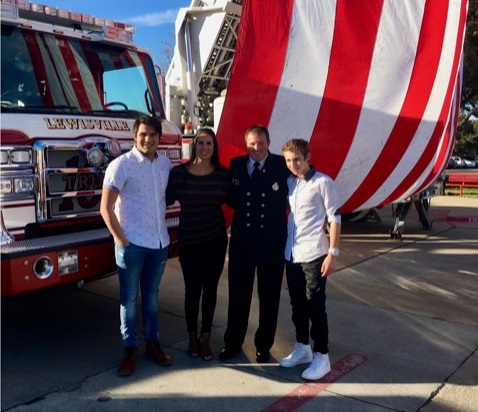 Brian Purcell
Owner | CEO | Former Firefighter
Brian Purcell manages daily operations at Firehouse Movers Inc. while providing a vision of growth, development, and excellence. He supports our amazing and experienced management team. After over 20 years in the moving industry, Brian is always open to changes, serving as a sound board for new ideas. From modifying equipment to purchasing new inventions and cutting-edge tools, his focus is on innovation. Brian strives to improve the performance of our Firehouse Movers team for the benefit of both our employees and customers.
After working at his family's home renovation company, Brian dedicated himself to serving his community. He got his EMT Certification from Cooke County College, Texas Firefighter Certification from Collin County Community College, and Paramedic Certification from Metrocrest Medical Services. Brian began working as a firefighter and paramedic in 1992. When he joined the moving industry, he started by offering moving services during his off-duty days. He became a father of two boys, Colton and Garrett, with his wife Nikki.
Four years later, he started his own handyman company which transformed into a moving company in 1998. Firehouse Movers Inc. was officially launched by Brian and his brother Chad, who was also a firefighter. Nikki joined as co-owner in 2003. Under their husband-and-wife partnership, the company has grown exponentially and counts 40 contractors as loyal customers! Firehouse Movers Inc. received the 2018 Best of Denton Country Award and the Angie's List Super Service Awards from 2015 to 2018.
Certifications & Accolades
Certified Moving Consultant – ProMover Certification, 2015
Certified Packer Loader – ProMover Certification
Certified Claims Specialist – ProMover Certification
Texas EMT Certification – Cooke County College, 1992
Paramedic Certification – Metrocrest Medical Services, 1992
Firefighter Certification – Collin County Community College, 2005
Firefighter of The Year Award – Lewisville Fire Department, 2010