Texas Furniture Movers 
As one of the most experienced moving companies in Texas, Firehouse Movers is here to make sure that you understand that we offer some of the best furniture moving services on the market. Furniture moving needs to be done correctly so that families can successfully settle into their new living conditions. There is nothing more special and linked to your home than the furniture that populates it. Our Texas furniture movers understand this, which is why we offer this service across a wide service area. To learn more about our different selection of professionals and Texas movers, continue reading below. 
Fort Worth Furniture Movers 
Fort Worth is an extremely popular location for people to move to, which means that they will need to make sure that their furniture makes it to their new location safely. Our Fort Worth movers are here to make sure that your new apartment, home, or office is ready to be inhabited. Our furniture moving professionals include the following: 
Fort Worth packing services 

Fort Worth Commercial movers 
By utilizing the expertise of these professionals, you can rest assured knowing that these professionals can pack your belongings and move into any kind of residence, even apartments. 
Frisco Furniture Movers 
Like those that are moving to Fort Worth, Frisco furniture movers are here to make sure that all of your furniture makes it to its destination safely. One of the most important aspects of moving that our Frisco movers notice is that furniture is not always packed in the correct manner. If you want to successfully move your furniture, packing needs to be the first step. Our Frisco furniture movers have all of the tools and materials needed, so you can rest easy knowing that your furniture will arrive intact. This includes the proper disassembly and assembly of the materials and securing them onto moving trucks. 
Plano Furniture Movers 
Like the rest of our Texas movers, our Plano movers are proud to move your furniture. Perhaps one of the most important aspects of our Plano furniture mover's services is the fact that they also help businesses move the furniture that makes their operations possible. Office and business furniture require a different kind of attention than the ones typically found in homes and residences. They need to be disassembled and packaged differently, and our expert movers understand this better than anybody else. By using our Plano commercial movers, you can start your business at its new location seamlessly.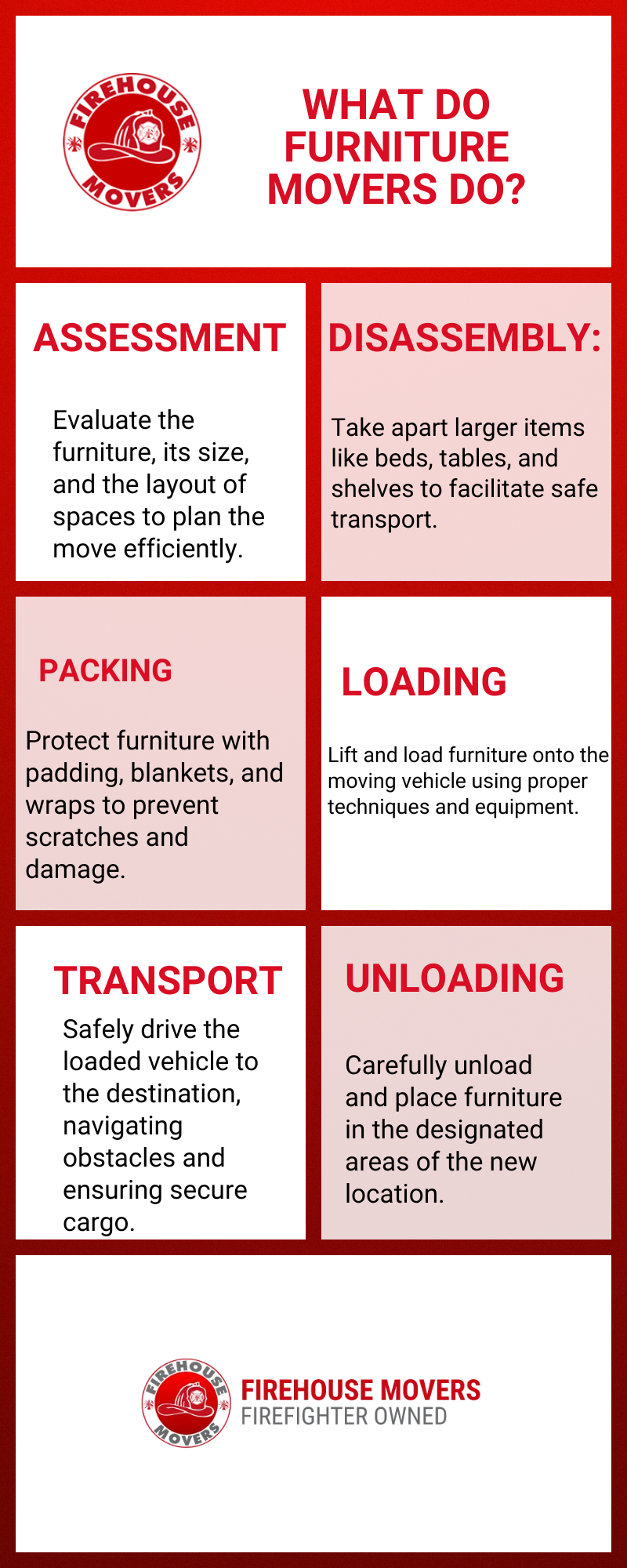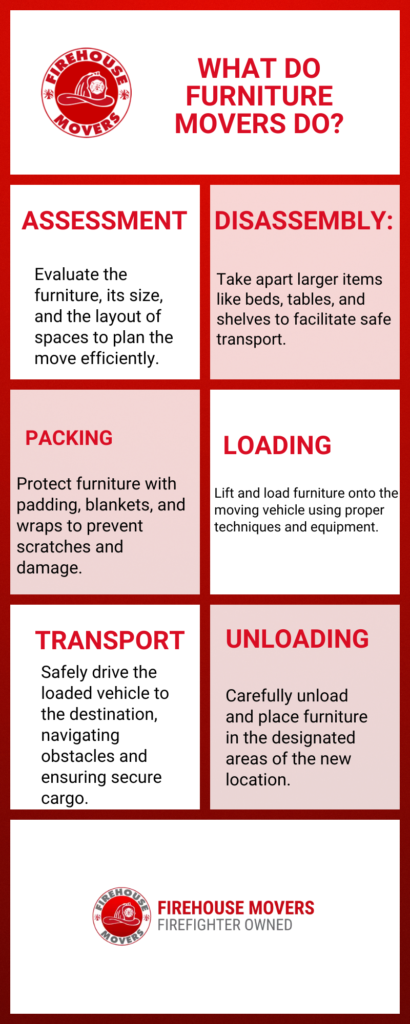 More About Firehouse Movers 
Firehouse Movers is a full-service moving company that specializes in helping our current and future neighbors in the North Texas area with their moving needs. We offer Fort Worth furniture movers, McKinney furniture movers, Plano Furniture movers, and Frisco furniture movers. Our service area also includes assistance from our McKinney movers, Lewisville movers, Dallas, Texas movers, and Prosper movers. Contact us to learn more about what we have to offer you today.