Relocating in Dallas, Texas 
Although it's an exciting venture to relocate your home or business in Dallas, our Dallas movers know that moving can be a stressful time. That's why it's best to enlist the professional moving services from our certified Dallas movers. We will be there every step of the way. 
Award-Winning Full-Service Moving Services in Dallas
At Firehouse Movers, we deliver exceptional relocation services for residential and commercial moves in Dallas. From our initial consultation to unloading the last box, we are there every step of the way. As a full-service moving company, we offer packing services, moving labor, transportation, and storage for your moving needs.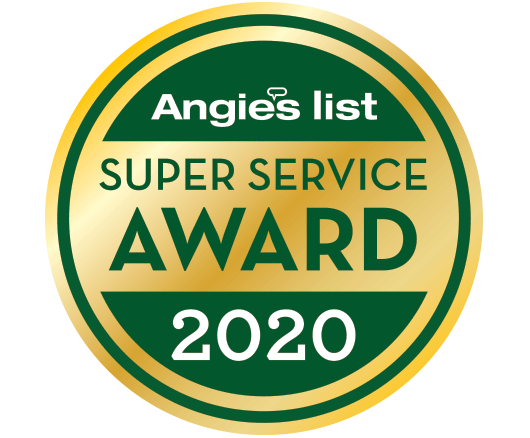 Residential Moving 
We have helped our Dallas communities with residential relocations for over 20 years. Our trusted Dallas movers and packers customize a moving package that is tailored to your residential moving needs, budget, and timeline. As well as houses, our team are experienced professional apartment movers. Firehouse Movers Inc. are committed to providing a stress-free residential moving experience. 
Long-Distance Moving 
Our long-distance Dallas moving company always makes our customers our top priority. Over the last two decades of experience, we have perfected our long-distance relocation services. Our professional and efficient moving crews are prepared to handle any long-distance move regardless of size load or distance. 
Commercial Moving 
Our Texas moving company delivers quality commercial moving and corporate relocation services. We coordinate and manage every aspect of your commercial move to efficiently relocate your business without affecting operations and budget. Whether you are ready to expand or relocate your business, our firefighter-owned commercial moving company are prepared to make your office move a success. 
Packing Services 
Our customers find that packing is the most overwhelming aspect of the moving process. Our full-service Dallas packers take inventory of your residential or commercial belongings, utilize only premium moving supplies, disassemble/reassemble your furniture or appliances, secure your items for transit, and deliver your belongings in pristine condition. With the help of our full-service packers and movers, you won't have to lift a finger! 
Storage 
If you are looking for a place to safely store your belongings, find your storage solution at our Dallas storage facility. Our climate-controlled storage facility offers short-term storage or long-term storage options. Our Dallas moving company can also provide portable storage units. Safely secure your belongings, and our storage team will pick up until redelivery is requested.  
Committed to Customer Support 
Our Dallas movers and packers are just as dedicated to complete customer satisfaction as to our moving services. As well as delivering award-winning moving services, our customer support representatives provide exemplary customer service to be there every step of the way of your relocation. If you have questions, concerns, or last-minute adjustments, just pick up the phone for premier customer support. 
What is Dallas Famous For?
Dallas, Texas is renowned for a variety of attributes that make it an appealing destination for individuals and families seeking relocation. First and foremost, Dallas is celebrated for its warm and welcoming community. The city has a reputation for its Texan hospitality, ensuring that newcomers often feel right at home from the moment they arrive. This sense of community is a testament to the city's friendly and open-minded residents. This aspect of the state is one of our Texas long distance mover's favorite. Since you are essentially becoming one of our new neighbors, we will gladly treat you with the same courtesy and respect as we would those that we live with. 
Is it Better to Rent or Buy in Dallas?
Renting in Dallas is a practical option for individuals who prioritize flexibility and a reduced initial financial outlay. The city's rental market is diverse, offering a wide array of apartments and homes to suit different preferences and budgets. On the other hand, purchasing a home in Dallas can be a prudent long-term investment. The city has demonstrated a consistent upward trend in property values over time. Low-interest rates and various mortgage options make buying a financially viable choice for many. To make your decision easier, our Texas movers have found relevant statistics that may make your choice to move easier. According to Axios, "About 79% of properties in Dallas-Fort Worth are cheaper to rent than buy, according to an analysis by Redfin."
What are the Pros and Cons of Living in Dallas?
To make answering this question as easy as possible, our house movers in Texas have compiled a list of pros and cons for your business. 
Pros of Moving to Texas
Economic Opportunities:

Dallas is a booming economic hub with a diversified job market. It's home to numerous Fortune 500 companies, making it a promising destination for career growth.

Low Cost of Living:

The overall cost of living in Dallas is lower compared to many major U.S. cities, which means your hard-earned money can go further.

Diverse Neighborhoods:

Dallas offers a variety of neighborhoods,

each with its own unique character and amenities, catering to different preferences and lifestyles.
Cons of Moving to Texas
Traffic Congestion:

Dallas has its fair share of traffic congestion, and rush hours can be a real challenge for commuters. Good planning and flexibility are essential.

Limited Public Transportation:

While there are public transportation options, Dallas is still primarily a car-dependent city. The public transit system is improving but may not serve all areas adequately.

Weather Extremes:

In addition to the heat, Dallas can experience unpredictable weather, including occasional severe storms and tornados. It's essential to be weather-aware.
What is Unique About Dallas?
Is it a good idea to move to Dallas? Our Dallas movers would like to point out that Dallas is unlike any other city in the United States. One of the things that makes Dallas a unique place in the United States is the fact that Dallas is a significant economic powerhouse with a thriving business environment. It's home to a multitude of corporate headquarters, particularly in the fields of finance, technology, and energy. This robust job market attracts professionals from various industries, making it distinct as a major business hub.
Relocating to Dallas? Schedule Your Move with our Dallas Movers
Don't let relocating your home or business in Dallas overwhelm you and your family. Submit a moving rate form for a FREE and no-obligation moving quote. We personalize your custom moving package that is tailored to your relocation needs, budget, and timeline. Contact or call (972) 412-6033 to schedule your move with our Dallas movers today and to learn more about our Dallas, TX relocation services!