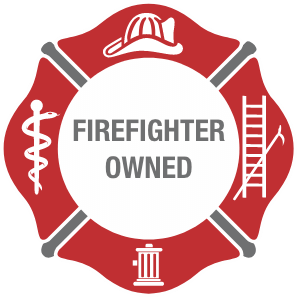 FireHouse Movers Inc
Firefighter Owned Moving Company Dedicated to Service
Full-Service Moving With Exceptional Customer Service
Firehouse Movers Inc. is a fast-growing franchise moving company offering a full range of moving services to residents and businesses. We are here to relieve the stress associated with relocating. While this may sound impossible, you have nothing to worry about with our trained team of moving experts.
The certified moving consultants and movers at our firefighter moving company have your very best interests in mind, ensuring every step of the moving process is as seamless as possible. At Firehouse Movers Inc., our mission is to provide exceptional customer service on every move we do.
Become Part of The Firehouse Movers Family
Get a Rewarding Career
Firehouse Movers Inc. is always happy to welcome new members to our professional moving team. As our firefighter moving company continues to expand and open new locations across the country, we are looking for hard-working individuals who want to jumpstart their career in the moving industry.
Join Our MOVEment
Now is your chance to join our fast-growing moving franchise. Owning a Firehouse Movers franchise is a profitable business opportunity that allows you to serve your community. Locations available in 33 states across the United States. Become a part of a growing brand with strong core values by joining our MOVEment.
Moving is always a beating but these guys made the experience as pleasant as possible. I have moved several times and used several different movers. Going forward I'll never use anyone but Firehouse. They're crazy fast, super careful with my things, and really nice people. I couldn't of been any happier with them.

Daniel Wojnicki
14:53 21 Nov 21

Steven Brown
02:45 20 Nov 21
My experience with Firehouse Movers has been wonderful. I really liked that the men who packed us were the ones who moved us. They packed with care and were so efficient and respectful. They worked with speed but always ready to stop if I had a question. I was able to add an extra stop to drop off some furniture at my son's house which was a great! I highly recommend Firehouse Movers and I give the team who moved us a 5 star rating!!!

Peggy Preston
16:46 19 Nov 21
Would highly recommend these guys for any move. We purchased a 10 foot conference table recently and the service elevator was not big enough to carry it, so Firehouse had to take it up 9 flights of stairs! They were very professional and took great care of our new table. Everything went smoothly and the table didn't have a single scratch on it. Amazing work, guys!

Tobe Thompson
20:24 18 Nov 21
Firehouse movers took such immaculate care of our items. They came with blankets, industrial plastic wrap, extra boxes and tape.. anything we could have needed! Their lead for the day knew exactly how to get big heavy furniture around tight corners and through narrow doorways without leaving any trace of evidence! They charge you by the hour, and when I say they were hustling, I mean they were JOGGING to and from the trucks. Like actually trying hard to get it done quickly for us, which was so appreciated. The entire 6 man crew was friendly, efficient, quick, and careful. Would give 10 stars if I could!

Kortni Ragan
01:54 17 Nov 21
Amazing move. They literally ran with everything and were so kind and professional. I will always use these movers and would receive everyone else does as well.

Terri Smith
13:14 13 Nov 21
Kept us informed as to arrival time. Loaded up a one BR apt in 15 minutes. Wrapped up anything having drawers with plastic wrap. unloaded and reassembled bed, shelf unit and were done in 1 hr and 30 mins. Very nice people. Good communications all the way.

John England
01:55 13 Nov 21
We had the best experience with Firehouse Movers! As Realtors, my wife and I have referred Firehouse Movers for years, but today we got to experience their greatness firsthand! From the first phone call to schedule to confirmations along the way to the move itself… it was topnotch! Jesus, Terrance, and Leon were so polite and courteous. They were very gentle with our belongings and exceptionally helpful. We highly recommend them!

Matthew Beaver
01:32 11 Nov 21
Fantastic experience. Movers were able to move everything well under the expected timetable. Very courteous and professional. Highly recommend to anyone needing a great moving company!

Find A Firehouse Movers Near You
Latest From The Firehouse Movers Blog
Firehouse Movers Supports Breast Cancer Awareness with Shirt Designs
Firehouse Mover's Breast Cancer Awareness Shirts If you or anyone you know is suffering from breast cancer, Firehouse Movers has decided to increase its October breast cancer awareness efforts. Breast cancer is a disease that unfortunately impacts millions of Americans, and since October is breast cancer awareness month, Firehouse Movers has decided to show their…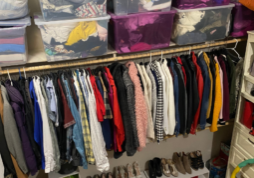 How to Purge Your Closet Before Moving
How to Purge Your Closet Before a Move One of the hardest things to do when moving is deciding what gets to go with you to your new home and what needs to be disposed of. Typically, the most common area where customers who are relocating purge their belongings is their closet. Many people are…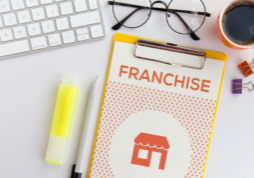 Why You Should Franchise a Moving Company
Why Consider a Moving Franchise? The moving industry is attractive to many entrepreneurs because it takes advantage of the fact that people and businesses are constantly changing locations, and they often need help loading all of their furniture and bulky belongings. Although getting into the moving industry is certainly attractive, there are some hurdles that…
PRIDE | HONOR | INTEGRITY | EXCELLENCE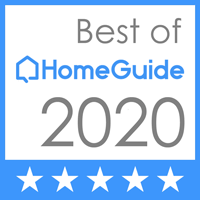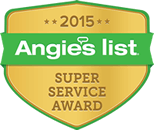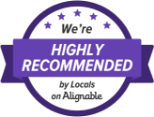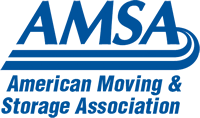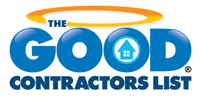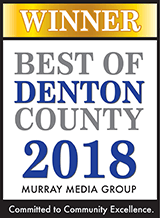 Best of Denton County 2018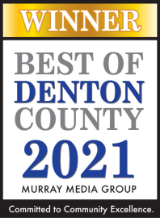 Best of Denton County 2021

Southwest Movers Association