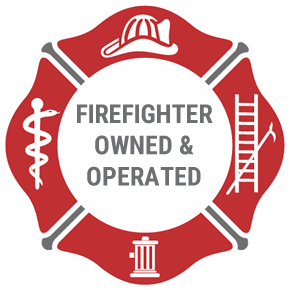 Full-Service Moving in Dallas-Fort Worth
No matter if you are moving down the street or across the state, into a brand-new home or office building, FireHouse Movers is here to help relieve the stress associated with relocating. While this may sound impossible, you have nothing to worry about with our trained team of moving experts. Our Dallas full-service movers have your very best interests in mind, ensuring every step of the moving process is as seamless as possible. From packing the first box to unloading the last, we work hard to make your move a complete success.
Total Customer Satisfaction Guaranteed
Providing professional assistance during your move is our number one priority. We guarantee you will be 100 percent satisfied before, during, and after your move. Our North Texas movers have all the necessary equipment, extensive training and years of experience to ensure your move runs smoothly. Our team of movers are trained and certified professionals who will go to any measure to ensure you are happy with your moving experience.
When you call our team, you can guarantee that your items will be handled with care. Whether you need our full-service moving package or just need help transporting your items from point A to point B, we are ready and able to help you move. Residential, commercial or industrial – no matter what kind of move you need, we are equipped to provide superior service at a price you can afford.
At FireHouse Movers, we put the customer first, always. We are owned and operated by a local fireman and understand how important your items are to you. Our professionals will treat every one of your items with extreme care and attention to detail. You can trust your property with our experienced movers – we will treat your belongings as we would our own. We understand that things just can't be replaced – and even if they can, they shouldn't have to be! Our team works hard make sure your belongings arrive at your new destination in the same condition as when we picked them up.
Full-Service Moving at an Affordable Price
We don't just transport and do the heavy lifting. We can handle your packing and storage needs as well. Our team offers packing services that will expertly secure all your belongings for the move to your new home or office. We offer industry-best moving and packing supplies to ensure your packing job is just as effective as our professionals. Looking for storage space for some of your items? We can help with that too. Give us a call to ask about one or more of our customized moving options or simply ask for a quote for a full-service move. For anyone relocating near or far, hiring our professional team from FireHouse movers will provide you with the peace of mind that your move is handled properly. This knowledge frees you up to handle the other important aspects of relocation.
You can trust our team to handle your move. We strive to continue to innovate and stay on the cutting edge to give each customer exceptional service at a fair price. Customer satisfaction is our ultimate goal. Call our locally firefighter owned and operated professional moving company today for more information and a moving quote!
DeAnna Powers
16:50 23 Apr 18
Loved my crew! Team Jose! They were friendly and efficient. They listened to my requests and helped me in achieving my needed results (for example placing certain items near the front of my unit)

I moved into storage for a while and will definitely be requesting this crew for my move out of storage.

read more
Kelly Jaggars
17:20 12 Apr 18
The guys were all exceptional! They worked fast and carefully and had the best attitude! I will highly recommend Firehouse Movers to anyone I know that is moving, it was a seamless, wonderful move. I

wish I could remember all the men's names, but I only remember Chris, all 3 were ABSOLUTELY FANTASTIC!

read more
Daniel Dill
12:43 12 Apr 18
Great job. Was extremely happy with the price and your availability. My wife said the movers were very nice and was able to complete the safe very quickly. Thanks!
Sarah Fulkerson
16:12 10 Apr 18
Loved my experience with Firehouse Movers. This was my second time using them for a Dallas move and I will probably use them again when I move out of my current place. The crew that showed up was

prompt, polite, and handled my things with care. The price for the move was more than fair for the level of service they provide. I would recommend these guys to anyone doing a local move.

read more
Ben B
02:45 03 Apr 18
Stephen, Romeo and Manuel were exceptional in their execution. It was evident that they were skilled in all aspects of the move. I couldn't have had a better experienced. I was impressed by their

accelerated work speed and attention to detail. Very kind guys.

read more
Faye Cagle
15:35 01 Feb 18
The Firehouse crew of 3 movers were great. They arrived as stated at 7 am and worked tirelessly for three hours to get my stuff moved across town and stacked in the storage unit. The actual time

came in under the estimated total time. I was impressed with their strength, professionalism, and care for moving our items. Will recommend them to my friends and will use them for the next part of our move. Additionally, the scheduling staff was great on the phone. They helped me to get an accurate quote for my moving needs and answered questions I had about packing.

read more
Next Reviews