Eco-Friendly Packing Materials for a Green Move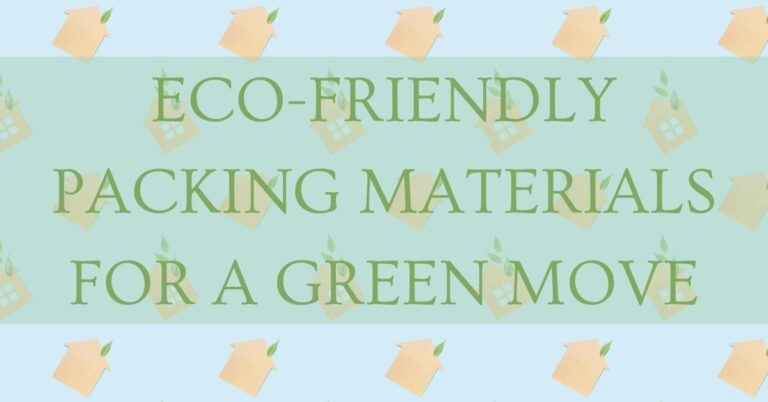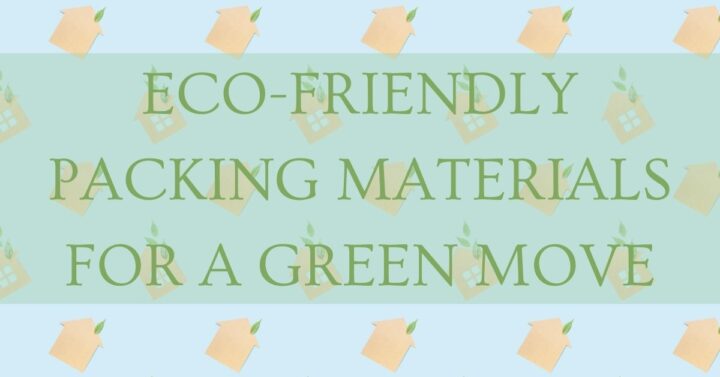 At Firehouse Movers, we acknowledge how important it is to reduce our impact on the environment. Now more than ever we all must play our part in protecting the environment and ensuring we are coming up with innovative ways to lessen our individual carbon footprints. At Firehouse Movers, we asked the team of movers at our firefighter-owned moving company for eco-friendly packing material alternatives for a more sustainable moving experience. 
Alternative Green Packing Materials
Many environmentally friendly packing materials can be used to pack up your home before a move. Some of these items you can find around your home or by simply asking friends and neighbors for any recycled material they may be tossing away. With the help of our Texas local movers, here are 5 green options for recyclable packaging that are easy to come by. 
1. Recycled Newspapers
Old newspapers make a great alternative for packing paper, not to mention it'll cost you little to nothing to utilize this eco-friendly material. The common household good can be used to safely wrap glasses, dishware, and other fragile items. 
Having trouble finding newspapers? Our Prosper movers recommend stopping by your local newspaper's office or a local recycling plant. Oftentimes these places will either give or sell old newspapers in bulk for cheap. It's the perfect eco-friendly reusable packaging to protect your personal possessions during a move. 
2. Biodegradable Packing Peanuts 
By far among our favorite eco-friendly packing materials on the market are biodegradable packing peanuts. Our Dallas movers find this non-toxic compostable packing material to be a great way to lower your impact on the environment while moving. Instead of styrofoam, these alternative packing peanuts are normally made out of cornstarch or wheat. They have become more popular in recent years as the demand for biodegradable packaging increases. 
3. Recycled Paper Tape 
There is no doubt that tape plays a big role in packing up your home, but have you ever considered the environmental impact it has on the planet? A great alternative for packing tape is recycled paper tape. Our Denton movers recommend using paper tape that is made from recycled paper as eco-friendly packing material for your next move. Keep in mind that paper tape may be hard to reuse or recycle so ensure that the tape is made as green as possible to reduce your environmental impact. 
4. Reuse Cardboard Boxes 
There are so many single-use cardboard boxes that are thrown away every single day. When looking for recyclable packaging, consider asking local businesses for the boxes their inventory came in or ask neighbors, friends, and family to see if anyone has any cardboard boxes from packages in the mail or large products like countertop appliances. Boxes used for reams of paper are fantastic for moving because they are sturdy and easy to carry with the handles cut into the sides.  A simple and free alternative for eco-friendly packing material and has such a large impact on the environment. 
5. Repurpose Containers You Already Own Instead of Buying Plastic Bags 
Plastic bags are one of the biggest culprits in polluting the environment. Where it takes over 10,000 years for a plastic bag to biodegrade, a reusable bag made out of hemp or recycled cotton can take around 100 days to biodegrade. 
A great eco-friendly alternative to putting your personal belongings in plastic bags is to use what you already have such as luggage, backpacks, gym or duffel bag, and reusable grocery totes, among countless similar options. Less obvious solutions are things like laundry baskets and hampers or even your garbage bin (as long as it's cleaned or lined with an old bedsheet).
Speaking of bedsheets, get innovative with your eco-friendly packing material and see the many ways you can use fabrics to cushion everything when packing. 
Don't waste time and resources to pack the items in drawers; just leave them in there! You might have to carry each drawer separately, but you'll save on packing materials and the furniture it came from will be lighter and therefore easier to carry. Win-win all around.
Other Eco-Friendly Moving Ideas
Another great green moving tip from our Plano movers is to donate unwanted items before moving rather than just tossing them in bulk pickup for the landfills! Another green alternative can be to host a yard sale before moving; it can be a great way to get rid of unwanted items and you can score some extra cash to help cover moving expenses. 
Green Moving with a Professional Texas Moving Company
Firehouse Movers offers a wide range of moving services in Texas to best fit your individual relocation needs. Whether you are moving down the street or to a neighboring state, be sure to trust the retired firefighters at Firehouse Movers to get the job done. 
We offer exceptional long-distance moving services as well as commercial relocation services in Texas. Contact us today to speak with a Firehouse Movers representative and learn how we can deliver a hassle-free moving experience. 
Additional Reading: 
Green Moving in North Texas: Eco-Friendly Moving Tips