How to Pack a Storage Unit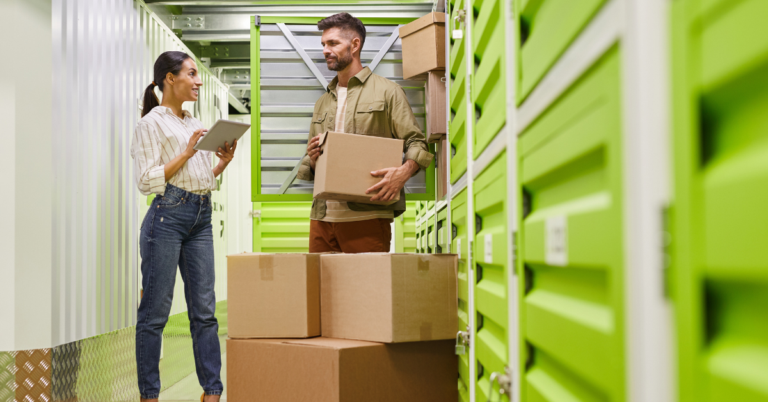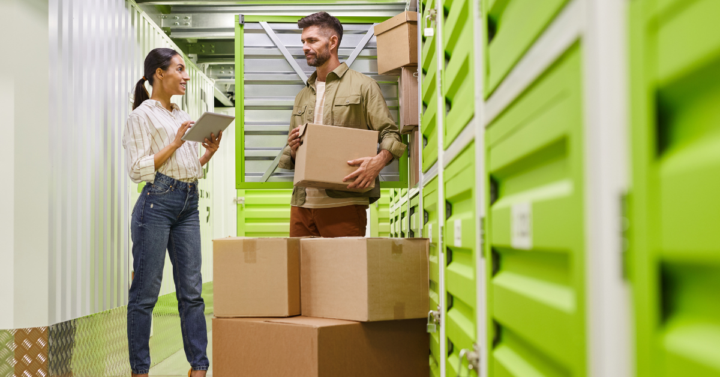 Do you know how to pack a storage unit? Packing a completely empty storage unit can be daunting. It's all about organization and preparation. It may seem easy, but if you don't arrange your items correctly the first time, it can be hard when you return to get something or take it all out. 
Storage units are very helpful and crucial to a move, but when not packed correctly, this may cause more harm than good. Firehouse Movers are a moving company in Dallas that is here to help you in every step of your move. Our Arlington movers have put together a guide for you on how to pack a storage unit. Keep reading to find out more.
How to Pack for a Storage Unit
Once you arrive at your new storage unit, one of the first steps is to clean it. Dust, mop, or disinfect before moving any of your belongings inside. This will prevent more build-up and provide a clean space for your items. Also, take an inventory of what you will be keeping in the storage unit. This is important to ensure you have a record if anything gets stolen, plus you will want to have a note of where your specific belongings are. 
Our experts at Firehouse Movers Dallas urge you to use no more than two sizes of moving boxes if these will be put in the storage unit. This is done for stacking purposes. Using fewer box sizes helps maximize open and walking space and keeps the space overall neater. Remember to label, label, label. The action itself is not time-consuming and will benefit you in the long run. 
Disassembling furniture before storing it is also key to maximizing space. Usually, if your furniture is in storage, it isn't being used, so there is no use in keeping it fully intact. Padding your breakables is integral when storing your items. There can be much banging around in the units that surround yours, and it's better to be safe than sorry.
As already mentioned, it's important to maintain walking space and accessibility. Many people will just throw all their stuff in the unit and then, weeks later, when they come back, realize that there isn't a walkway to get to the back or that what they are looking for is at the bottom of a heavy pile. Store your items in a way that keeps them accessible for you when you go back to get something.
How to Pack a 10×10 Storage Unit
A 10×10 space is a very common-size storage unit that many families get for any extra items or temporary extra storage space while they move. This size can typically accommodate furniture and other items from a living room and two bedrooms. Make sure you pack this storage like any other, keeping it accessible for when you need to come back.
How to Pack Furniture in a Storage Unit
Usually, if your furniture is in storage, it isn't actively being used, and there is no real point in keeping it fully intact. Disassembling furniture before storing it is the best way to go. If you must pack your furniture fully intact, avoid plastic packing materials. These can suffocate the furniture and can also lead to mildew. Instead, drape furniture with quilts and old sheets to keep everything from breaking or being scratched. Also, avoid using tape on furniture because it can lead to paint or fabric removal. 
Furniture is typically large. Putting furniture off to the side first instead of any boxes should help you. Unless you know you are going back soon for the furniture piece, we recommend storing it all the way in the back or up against the side walls. 
Learn More About Firehouse Movers
We hope we answered your questions about how to pack a storage unit. Aside from resources like this one, Firehouse Movers is a full-service moving company dedicated to helping families in Texas settle into their new homes thanks to our full suite of moving services. This includes assistance from our Dallas apartment movers, Dallas local movers, Dallas long-distance movers, and many others. Our suite of moving services was designed to ensure that all your bases are covered.
Contact us today to learn more about what makes us one of the top Dallas moving companies you can partner with.