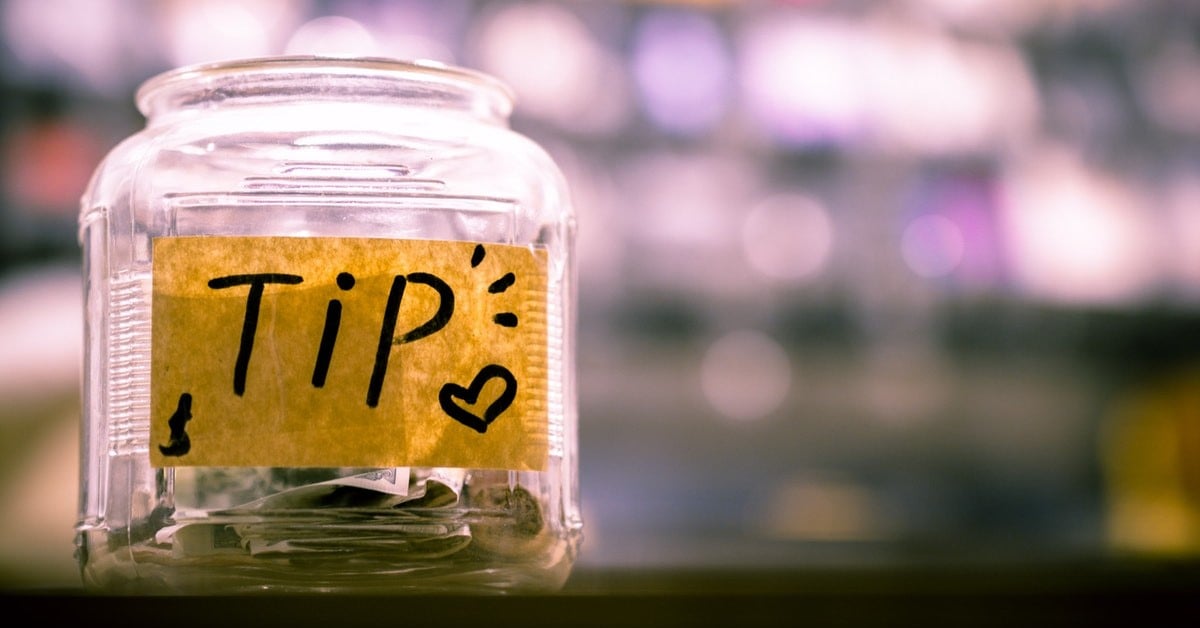 How to Tip Your Movers
When it comes down to it, many people find tipping movers an awkward experience – but it doesn't have to be. When you are tipping your Frisco movers, you'll probably have a dozen anxious questions running in your head.
Am I tipping them enough? Should I just hand my movers a wad of cash? Is this the right time to give a tip? When you know the proper tipping etiquette, you won't have to worry about all these concerns. Keep reading for tips on how to tip movers, and how much to tip movers.
Find out how to tip movers correctly by reviewing this go-to guide to tipping etiquette from our full-service Frisco moving company. Our Frisco movers have completed numerous residential moves throughout Texas.
Taking note of the common tipping habits of Texas residents, we go deep and answer frequently asked questions and maybe even point out a few faux pas to avoid.
Do I Tip Movers?
Whether or not you tip your movers is completely up to you. Know that tips will always be appreciated by your movers, but they will never feel entitled to them. Our Frisco movers strive to provide quality packing and moving and top customer service to every client.
If you are satisfied or impressed by the dedication, hard work, expertise, and courtesy of your movers – you'll likely want to leave a tip. If you do decide to tip, other questions arise.
How Much to Tip Movers?
Perhaps one of the most pressing questions when you've decided to tip is how much to tip movers. What you have to remember is that there is not one way to figure out how much you will tip your movers – there's no on-size-fits-all amount.
The most common answer is $10 per mover for a half day move and $20 per mover for a full day move. Another common recommendation is to tip $4 to $5 per hour, per mover.
However, you may want to tip more or less, depending on your level of satisfaction. If you are really impressed with your Frisco movers, $6 to $8 per hour, per mover is often a recommended amount.
Just remember that if you are tipping your movers based on the extra effort the put into your move, an hourly rate will automatically compensate them, while a flat rate move won't.
An easy way to calculate how much to tip movers is by establishing a baseline tip amount (e.g. $10 or $20 per mover) and adding or subtracting from it depending on how well your movers meet and satisfy all your moving needs.
When to Tip Movers?
Some people are tempted to tip their movers even before they begin, thinking it will serve as an incentive for movers to provide quality service. However, this goes against common tipping etiquette. If you've enlisted the help of a reputable Frisco moving company, you don't have to worry because your movers will expertly execute your move even without a promise for added reward.
The best time to tip movers is at the end of your move.
When you do tip them, preferably with cash, hand each tip to each of your movers individually not just the crew leader. This is a more personable approach and ensures everyone receives the tip.
If you want to show your gratitude before you movers finish up everything, you can set out some cold or hot drinks (depending on the weather). If they'll be working on your move during lunch time, order some pizza or sandwiches.
So next time you go to tip your movers, avoid any awkwardness by reviewing this go-to guide. And if you are looking to move to Frisco, Dallas, Fort Worth, or any other city in Texas – call Firehouse Movers today! Our Frisco movers are here to help!