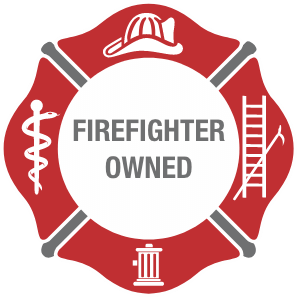 FireHouse Movers Inc
Firefighter Owned Moving Company Dedicated to Service
Full-Service Moving With Exceptional Customer Service
Firehouse Movers Inc. is a fast-growing franchise moving company offering a full range of moving services to residents and businesses. We are here to relieve the stress associated with relocating. While this may sound impossible, you have nothing to worry about with our trained team of moving experts.
The certified moving consultants and movers at our firefighter moving company have your very best interests in mind, ensuring every step of the moving process is as seamless as possible. At Firehouse Movers Inc., our mission is to provide exceptional customer service on every move we do.
Become Part of The Firehouse Movers Family
Get a Rewarding Career
Firehouse Movers Inc. is always happy to welcome new members to our professional moving team. As our firefighter moving company continues to expand and open new locations across the country, we are looking for hard-working individuals who want to jumpstart their career in the moving industry.
Join Our MOVEment
Now is your chance to join our fast-growing moving franchise. Owning a Firehouse Movers franchise is a profitable business opportunity that allows you to serve your community. Locations available in 33 states across the United States. Become a part of a growing brand with strong core values by joining our MOVEment.

Dan The Mentor
19:26 15 Jan 22
These guys did a great job!!! Super efficient and friendly. Highly recommend.

Douglas Peyton
22:16 12 Jan 22
What a great move! These guys were fantastic! I did my own packing (only because we were downsizing and I had to sift through my things) but every single thing arrived unscathed. Not a chip. Not a crack. Nothing missing. Super polite. Fast. I had some refreshments for them and they were full of praises! I would recommend them to anyone and everyone! I hope I don't move for a long time, it's exhausting. But, in a heartbeat, I would book this mover. Kudos to Mark, Dillon, Tay, Jesus, and, I think his name was , Mel??? Please, Firehouse owners, check the records, and give my team a pay on the back!

Elizabeth Ellis
21:26 12 Jan 22
We had to move our stuff out of the house in order to have our floors replaced. Firehouse movers brought out a pod for us to move our stuff into. They do offer moving services to move your furniture but we have several kids that could do it for us. Firehouse movers made this a very easy and painless process.

Vickie Beaver
15:31 11 Jan 22
Sorry I didn't do this earlier! Back on January 25, 2021 I had Firehouse help me move from Dallas to my home in Fort Worth. They were fast, very careful, double checked everything, put everything where I wanted it, etc. Excellent service and I got it for a very respectable price. Definitely would recommend!

Craig Sacks
01:27 09 Jan 22

Lynn/Rick McClung
23:15 05 Jan 22
Speedy, friendly service. Hopefully we won't have to move again, but if we do, we will call again!

Katherine Reynolds
18:34 31 Dec 21
Our first time hiring movers and we had such a wonderful experience moving into our apartment! We will definitely be using them again once we move into our forever home!

Hannah James
16:17 31 Dec 21
Find A Firehouse Movers Near You
Latest From The Firehouse Movers Blog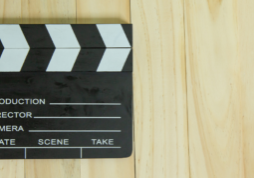 How To Prepare an Essentials Box for Moving
How to Pack Your Moving Essentials Box  People that are moving usually take a moving essentials box with them whenever they move to a new home. This kit should include things that you have easy access to immediately after moving into a new home, so you do not have to worry about a moving truck…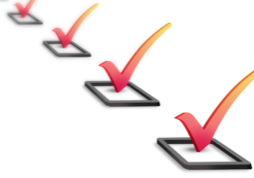 Best things to do in Dallas for New Years Eve
How To Spend Your Dallas New Years Eve New Year's Eve is one of the most exciting events of the year. As the old year fades into the background and we approach the new one, most people choose to spend the night celebrating with their families and friends. Since people are bombarded with so many…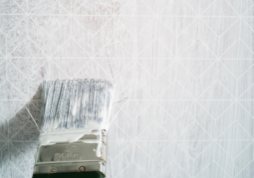 Wallpaper vs. Paint
As simple as it may sound, many people do not understand what the differences between decorating with wallpaper or paint are. The different textures and colors used between the two can make a dramatic difference in how cozy or spacious your room is. If you feel stuck choosing between the two, we are here to…
PRIDE | HONOR | INTEGRITY | EXCELLENCE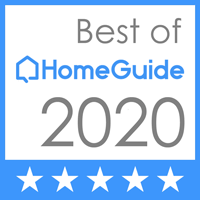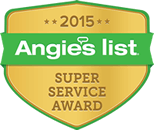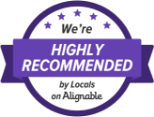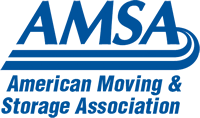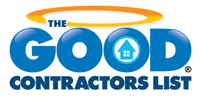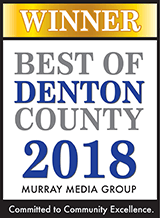 Best of Denton County 2018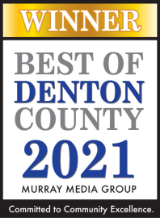 Best of Denton County 2021

Southwest Movers Association