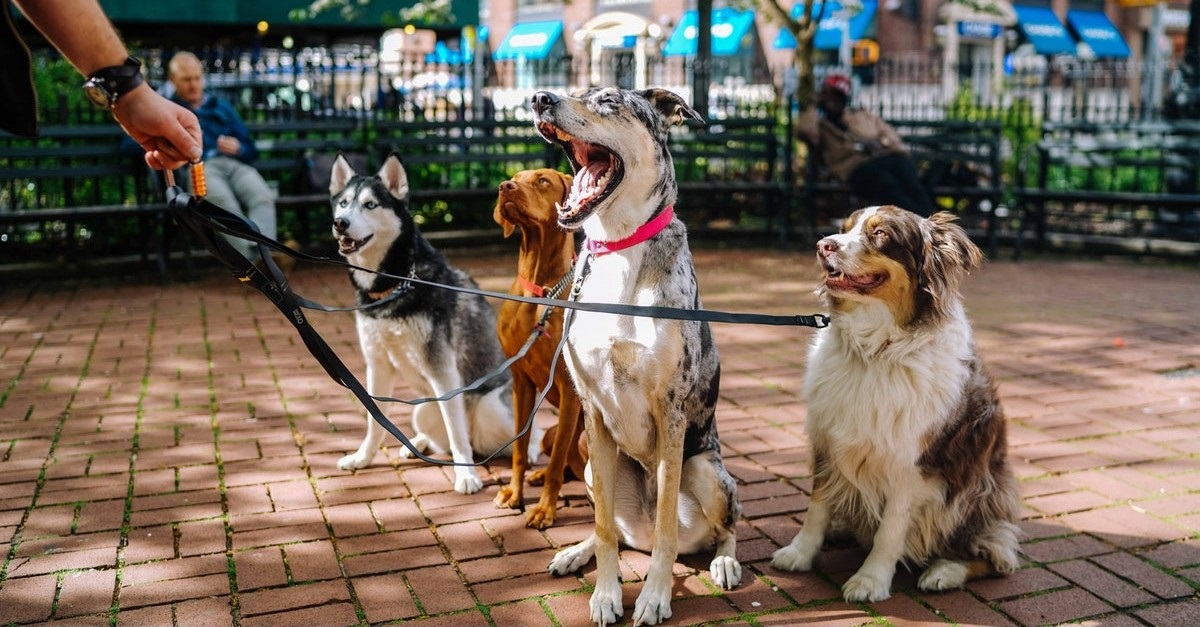 Moving with Pets to Texas – Tips for Pet Relocation in Texas
If you are planning on moving with pets in Texas, there are a few things you can do beforehand to prepare your pets and keep them safe all the way to your new home. After more than a decade of providing relocation services to the residents of North Texas, our Frisco full service movers have helped relocate all kinds of families, including those that count some furry creatures as family members.
While our full-service Frisco moving company does not specialize in Texas pet relocation, we are familiar with all the rules and regulations that control pert relocation in Texas. Having pets themselves, our Frisco local movers also know how best to prepare pets for a move and traveling with them safely. When moving with pets to Texas, follow these helpful tips for a seamless and hassle-free moving experience.
Keep Your Pets Safe by Updating Identification & Tags
It is important to fasten collars onto your dogs and cats and that those collars have up-to-date identification and contact information. Microchips are the most effective method when it comes to tagging your pets. If you don't have enough time to update the contact information on your pet's microchip or have another metal tag engraved before you move, add a luggage tag to their collars as a temporary ID.
On that tag, include the address of your new home, your phone number, as well as the number and address of an emergency contact in the case you are unable to be reached. With these tags in in place, should your pet unfortunately get lost during the relocation process, it will be easier to find them and return them back to you.
Does Texas Require a Health Certificate for Dogs & Cats?
While the Texas Animal Health Commission and state veterinarian do not require a health certificate for dogs and cats, the Centers for Disease Control and the Texas Department of State Health Services does require a current rabies vaccination certificate.1 If you have never vaccinated your pets against rabies, it is important to note that 30 days must have lapsed since the initial injection to be considered valid.2 However, if you are traveling to your new home by plane, most airlines do require a health certificate issued by a vet within 7 to 10 days before your flight. Check with your airline well advance of your travel date.
Safely Transporting Your Pets in Your Car
Reputable Frisco residential movers will never load your pets into their moving trailers or trucks. Whether you are moving with pets long-distance or locally, transporting them in a moving truck, and even a truck rental, is incredibly dangerous. High temperatures, shifting boxes, heavy furniture, and other harsh conditions found inside a truck can potentially harm or even kill your pet.
Properly registered and licensed moving companies in Frisco will never risk your pet's life; therefore, pet relocation in Texas typically fall in the hands of pet owners themselves. Travel to your new home while transporting your pets in the family car or your other personal vehicles.
While dogs can sit in the passenger seat area, the safest option is to secure them into crash-tested dog crates.3 Putting your cats into carriers when transporting them by car is even more essential. Make sure to buy a carrier that isn't too big to prevent your cat from slipping around the crate. A carrier that allows your cat to only stand up and turn around is the ideal size.
Are you looking for professional Frisco movers to help with your next move? Look no further than FireHouse Movers Frisco! Our team of relocation specialists is here to help you successfully plan and execute your move to Texas – with or without pets. Contact us here or call 972-412-6033 for a free, no obligation moving quote today.
Sources
Texas Animal Health Commission – Dogs and Cats Entering the State
Texas Department of State Health Services – Entry Requirements for Bringing Dogs and Cats into Texas
Josh Weiss-Roessler, Cesar's Way – Safe ways to transport your dog in your car
Additional Resources