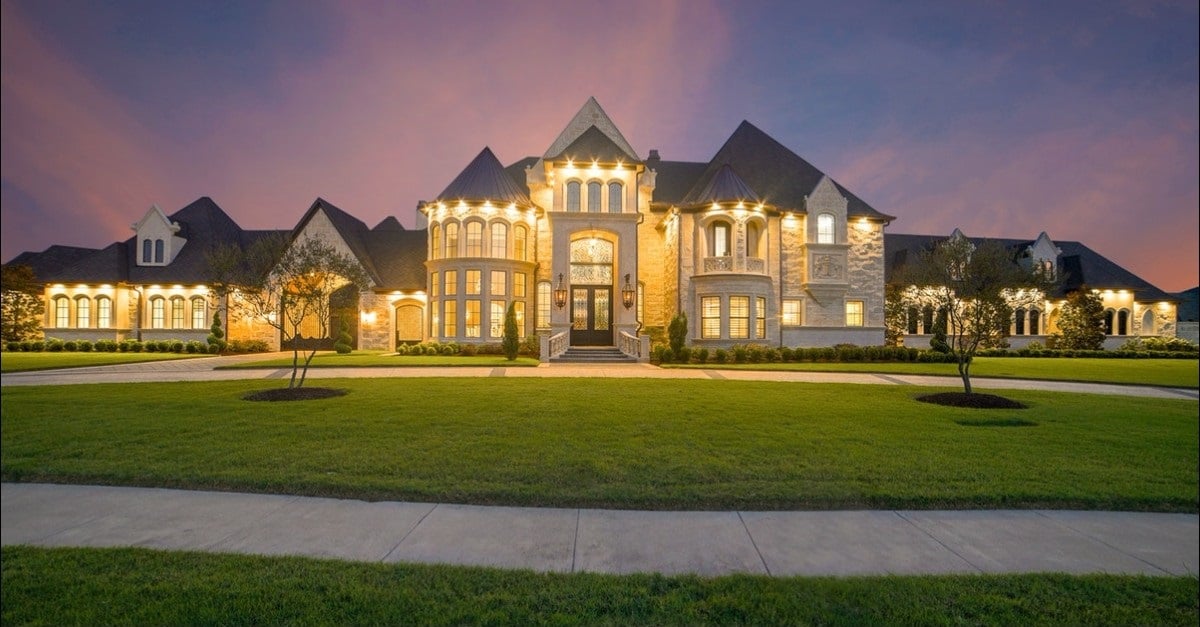 Should You Move to Prosper, TX?
Why Living in Prosper, TX May Be Right for You
Prosper, Texas is a peaceful and beautiful suburban town located within the Dallas-Fort Worth metropolitan area. With safe and quiet neighborhoods made up of stunning single-family brick homes and mansions, Prosper, TX is a highly sought-after area; a booming North Texas town that has significantly grown in just a few years.1
At Firehouse Movers, our firefighter movers in North Texas have provided top-rated relocation services to the residents of Prosper for over a decade. Whether you are moving to, from, or within this lovely town, our local movers and long-distance movers will have the skills and services to meet all your relocation needs.
If you are deciding whether moving to Prosper is the right choice for you, take a look at these three top reasons to move to Prosper, TX.
An Ideal Suburb Within the Dallas-Fort Worth Metroplex
Prosper, TX is one of the best-known suburbs of Dallas and is located within the Dallas-Fort Worth metropolitan area. Prosper is just 35.7 miles from Dallas, a comfortable drive lasting less than 40 minutes. Fort Worth is less than an hour's drive from Prosper, with 54.6 miles separating the two. So, living in Prosper, TX means you're never too far from the city, its bustling excitement, and its cosmopolitan attractions.
However, the suburb itself retains its small-town charm and offers a peaceful respite for the families that live there. With its safe streets and rolling fields, it's a popular place to settle down and raise a family. Our Prosper movers are kept busy as more and more people are moving to Prosper.
Cost of Living in Prosper, Texas Reflects the Prosperous Community
The community of Prosper, Texas is an affluent one. The cost of living in this town is around 30 percent higher than the Texas average, mostly due to house prices.2 The median home price is roughly $450,000, which considerably more than the state average. However, with these homes typically sitting on multi-acre lots and enjoying major square footage, the real estate in Prosper remains a great investment.
Moving to Prosper – A Safe & Family-Friendly Community
The majority of people living in Prosper, TX are families. If you look at the area's low crime rate3 and top-performing school district4, it's easy to see why the town attracts more and more growing families every year. The Prosper, TX crime rate is 60% lower than the state average. Additionally, the town's educational system is made up of three A+ rated public schools with a 91% average test score and 94.1% high school graduation rate.
Should you move to Prosper, TX? Our North Texas movers are here to help. Hire our Prosper full-service movers and you won't have to lift a finger – our expert residential movers in Prosper will complete your move from top to bottom! Just contact us or give us a call today for a free moving estimate.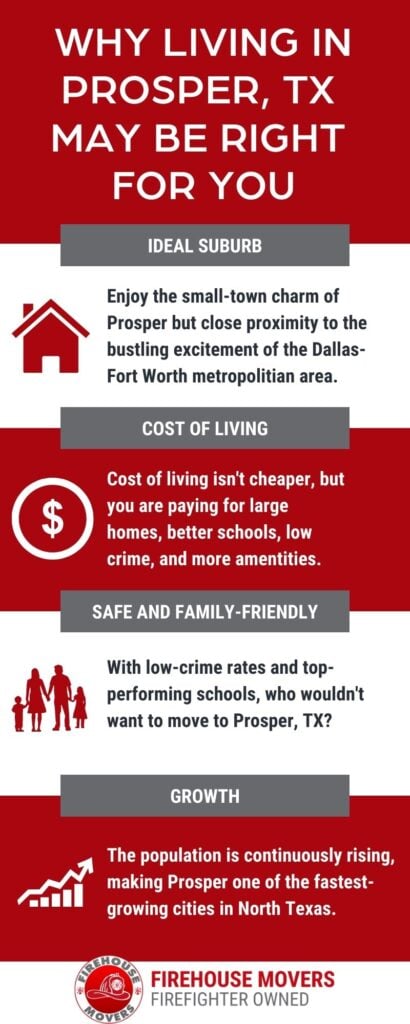 Sources
Additional Resources