How to Get Rid of Bugs in a House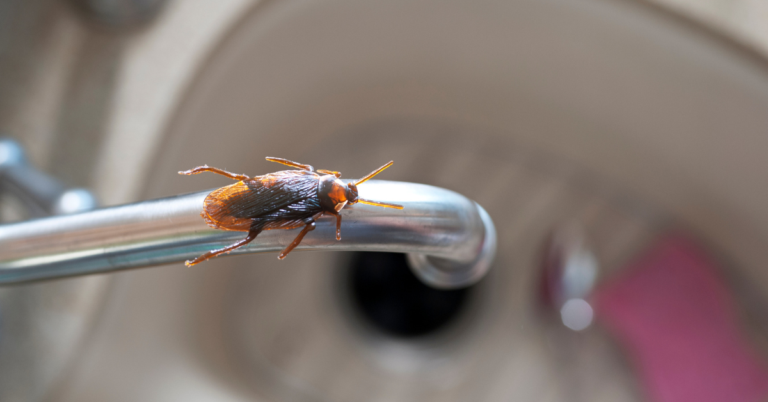 An unfortunate reality about living in hot and humid locations like Texas is the fact that homeowners and renters will have to deal with some form of pest at some point. Our Dallas movers would like to point out that this is just a simple fact of life. However, there are some things that you could keep in mind if you wish to make your home as pest-free as possible. If you want to learn how to get rid of bugs in a house, Firehouse Movers and our Dallas moving experts are here to help. Continue reading below to learn more. 
How to Get Rid of Roaches
One of the most disgusting pests that someone will have to deal with in their home are cockroaches. On top of being extremely unsightly, cockroaches also proliferate at an extremely high rate, meaning that you will need to make sure that you are extremely proactive in keeping them out of your home. If you notice that you have a higher amount of cockroaches in your home, there is not enough space for you to procrastinate since this small problem could become a much larger problem if you do not act fast enough. The first step in how to get rid of roaches in an apartment or other kind of home is to make sure that you clean the entire home. This means using bleach and cleaning solution to clean countertops, floors, stoves, and other areas of the home that you deem to be dirty enough for cockroaches to be comfortable. This is an important step because it also gives you a comfortable enough space for the other parts of the process. 
After cleaning your home, it will be necessary for you to gather the right materials for fumigation. Our Dallas local movers recommend that you go to your local convenience store and purchase a boric acid solution. Boric acid is extremely toxic to cockroaches and even has the added benefit of killing the other members of the cockroach colony. Boric acid attaches to cockroaches, and when they try to preen themselves from it, the acid dissolves their stomach. The fact that they carry the solution back to their colony means that the other cockroaches will meet the same fate. 
After getting your hands on boric acid powder, you should place the solution in the areas of the home where you have noticed the most activity. This includes behind the stove, under the sink, or anywhere in the bathroom.  After placing the boric acid in the areas of your home with the most activity, you should purchase roach traps for added protection. 
How to Keep Bugs Out of the House
The best piece of advice that our Dallas long-distance movers would like to share with you is that you take preventative measures to keep bugs out of your home. To keep your bugs out of the home, you should get a pesticide that keeps bugs out of your home. You should make an effort to spray your house with this pesticide every month so that you can make sure that no bugs get into your home. On top of spraying your home with this pesticide, we recommend that you make an effort to clean your home diligently and not leave any crumbs or grease lying around so that roaches can come and eat them. 
How to Get Rid of a Heavy Roach Infestation
If you are learning how to get rid of bugs in a house, you may want to learn how you could do so with a heavy roach infestation. To combat a heavy roach infestation, you need to make sure that you call professional exterminators, as they have tools and equipment that are not easily found in hardware stores. However, once they have completed their job, you could follow the steps given above that detail how to keep bugs out of your house. 
More About Firehouse Movers
Aside from teaching people how to get rid of bugs in a house, Firehouse Movers is a full-service moving company that is dedicated to making sure that our customers receive the care and attention they need to relocate successfully. Contact us today to learn more about our full suite of moving professionals. We are here to assist you with our Dallas apartment movers, Dallas packers and movers, Dallas commercial movers, and Dallas furniture movers.