How to Pack Shoes for Moving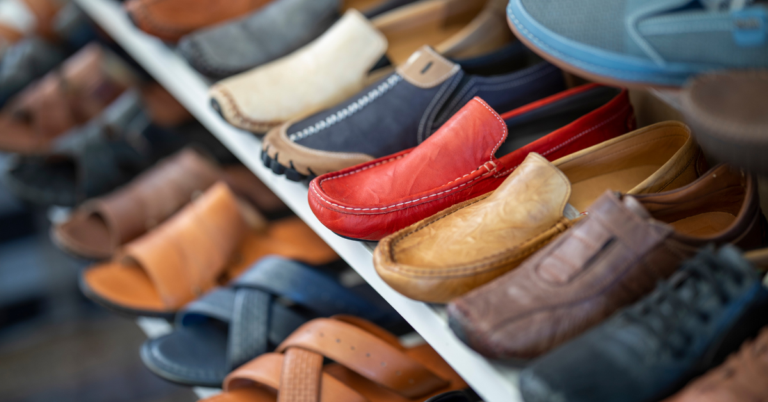 If there is one thing that highlights someone's individuality, it is their shoes. These pieces of a wardrobe are extremely important to someone, which means that when the time comes to move from one home to another, packing these items will be at the top of your to-do list. As some of the most experienced Texas movers in the industry, Firehouse is here to make sure that you understand how to pack shoes for moving. This could be extremely helpful information because there may be cases where your shoes are an important part of your work uniform. To learn more from our experienced Dallas, Texas movers, continue reading below. 
How to Pack Shoes for Moving Without Shoe Boxes
If you are wondering, "how to pack my shoes for moving without moving boxes," our movers in Frisco, Texas have the answers for you. Even if you do not have shoe boxes, it will be possible for you to move your shoes without damaging them in the process. One of the best ways to do so is to make sure to clean the shoes before you begin the moving process. Next, wrap each shoe individually with packing paper or bubble wrap to protect them from scratches and scuffs. Then, place each wrapped shoe into a plastic bag to keep them clean and dry. You can pack the shoes in a suitcase or stuff them between your clothes to make the most of the space. Alternatively, you can use a hanging shoe organizer with pockets or compartments to pack and hang the shoes in a closet at your new home. Our Texas moving company recommends that you label the boxes that you will be bringing your shoes in so that they do not get lost in the mix of all of your other items. 
How to Pack Shoe Boxes for Moving
If you own a pair of shoes and you have kept the shoe box, it may be time for you to consider using your shoe boxes to pack your belongings. A lot of people collect shoeboxes for this very moment. The first step would be to select a sturdy box for you to bring your items in. Wrap each shoe box with packing paper or bubble wrap to protect it from scratches and scuffs. Once each box is wrapped, place them in the larger box. Fill any gaps with packing paper, bubble wrap, or other soft materials to prevent the boxes from shifting during transportation. Seal the larger box with packing tape to keep it secure during transportation. Finally, write "shoes" or a description of the shoes on the outside of the box, so you can easily identify them during unpacking. By following these steps, you can safely and securely pack shoe boxes for moving, ensuring that your shoes arrive at your new home in good condition.
More About Firehouse Movers Dallas
We help our customers in many more ways than teaching them how to pack shoes for moving. Firehouse Movers is a full-service moving company that is dedicated to making sure that our customers receive some of the best moving services available. Schedule an appointment with us today to learn more about our Frisco movers, Frisco local movers, and McKinney, Texas movers.