Pros and Cons of Moving to Dallas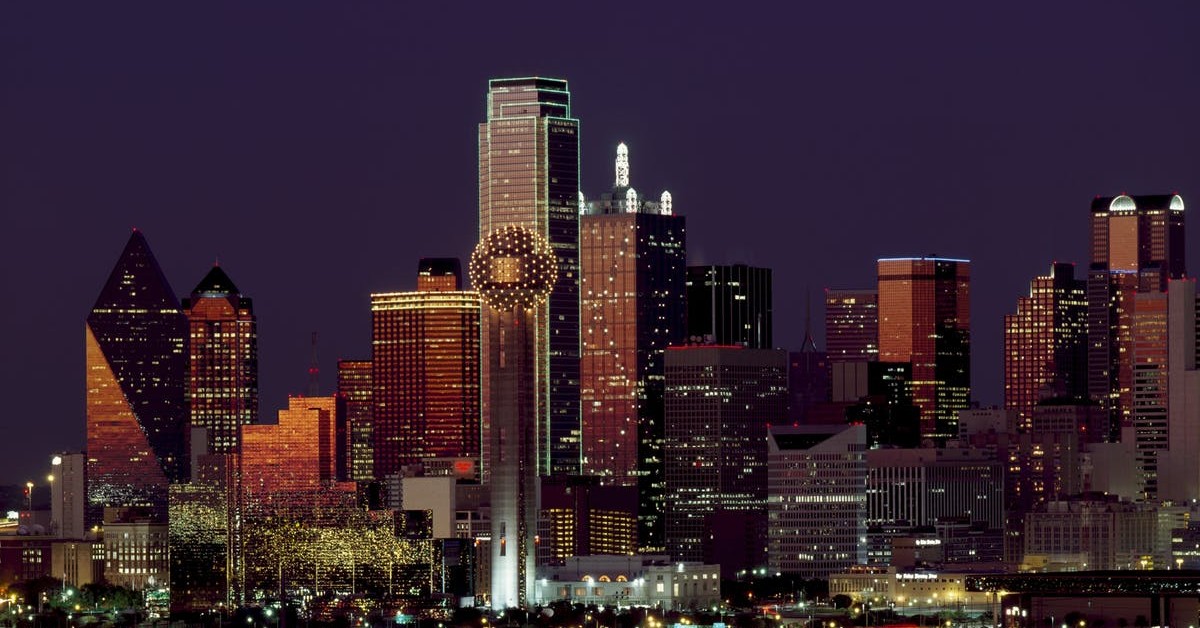 Living in Dallas – Pros and Cons
Moving to Dallas from any other major U.S. city outside of the Midwest will be an adjustment, and some people may even experience a little culture shock. One thing is for certain when you move to Dallas, you will be living in one of the biggest cities in the United States!1
So before you move to Dallas, you probably have lots of important questions to ask yourself, and that's understandable. We hope we can answer some of those questions here.
Pros of Living in Dallas
They say they make everything bigger and better in Texas…and they are right. Big homes, big cars, and big personalities! The Southern charm is in full swing and it will be one of the first things you notice about this great city, especially if you moved here from the east or west coast!
Opportunity
The Dallas Fort-Worth area is one of the largest metropolitan areas in the United States, and that includes job growth. Kiplinger rated the area one of the best cities for job growth with an increase of 2.9% from 2017 to 2018.2 Some of the biggest companies in the world have headquarters in Dallas including Southwest Airlines, AT&T, ExxonMobil and JCPenny.
So if you are moving to Dallas to advance in your career, the good news is that there are so many opportunities as the market gets better and better. You will find yourself on track with your career in no time!
Dallas is the best city in Texas for more than just employment opportunities…
Fewer Taxes
One of the benefits of living in Dallas is the tax benefits that its citizens get. Moving to Dallas will not only help with your career, but it will benefit your overall savings and lifestyle. That's right, though Texas and taxes look and sound similar, these two never coincide. The entire state of Texas does not pay state or local income tax. When you live in Dallas, you'll get to keep a little more from every paycheck.
Safe & Modern
Dallas, especially the suburbs around Dallas, tend to be safer than some of the other large metropolitan areas in the U.S. That being said, safe is always a relative term. In recent years there has been a mass domestic migration from major cities like New York.5 More people are moving to Dallas from places you may not expect. This has revitalized the downtown area and there are more local business and modern amenities on the way.
Great Schools
The Lone Star state takes education seriously and Dallas is no exception. For families moving to Dallas, you can be sure that the kids are going to get some of the best education in the U.S. The state has some of the best elementary, middle, and high schools in the mid-west.
As always, we recommend researching the best schools before moving to Dallas.
The Weather
For those moving to Dallas from the northern parts of the country, you're in for much better weather. Dallas is not prone to snow and for most of the year you'll be soaking up the sun! Though we do warn you to bring sun screen, that arid climate can get the best of us on long summer days!
Southern Hospitality
It's real and it's definitely one of the perks of living in Dallas. You will find it easy to make friends and get lost in a culture that is rich and interesting. You'll notice that laid back, friendly attitude the minute you chat to the Dallas movers, and that's just the beginning.
Southerners like to be social and though this may be a large city, that city mentality is not hard or cold. You'll still find lots of charm from everyone you meet. This is a benefit if you are moving to Dallas and you don't know anyone!
Cons of Living in Dallas
It's never all roses and daffodils. There are some cons as well and we would much rather give you all the information you need to decide about moving to Dallas. These are the worst thing about living in Dallas. Take them with a grain of salt!
Cost of Living
Dallas ranks roughly in the middle of the cost-to-live index so it's not as expensive as New York City or Miami, but it's not exactly cheap either. The index score is 1083 which is slightly higher compared to the U.S. average. For reference, Atlanta has a cost-of-living index of 115.4 Though we considered cost of living as one of the cons of living in Dallas, it is still one of the more affordable cities in the United States. The rising price of housing will continue and as more people move to Dallas, it will only create demand and further increase prices.
Median income: $43,781
Median cost of a home: $135,400
Average rent (2-bedroom home): $1,201
Get Ready for Traffic
Traffic is terrible. No one like it, period. And though Dallas has some of the best constructed highways and roadway system in the U.S., it still suffers from heavy traffic. Big cars in small spaces. The truth is no matter how good your roadways are, if you are one of the largest metropolitan areas in the country, you are going to suffer from some traffic and congestion.
We recommend investing in some audio books and finding a few great podcasts to get your mind off the traffic.
Public Transportation
Unfortunately, Dallas does not rank well in the public transport department. The city is not walkable and the public transport is not very reliable. The Dallas Area Rapid Transit (DART) is a light rail that can take you to many tourist attractions in the downtown area. However, it is mostly for commuters as the trains run every 10 minutes during rush hours and then slow down to as little as two trains per hour. Buses can also take you to almost anywhere, but you may need to transfer a few times, which is time consuming.
So, should you move to Dallas? We think so. It's a city with a lot of rich history and a place that you can raise a family. The pros outweigh the cons. Before you decide to move to Dallas, consider taking a vacation out here to check out the area and ask the locals what they think of it. They will always be honest!
So, Should You Move to Dallas?
Well there is no easy answer to that question and we cant make guarantees about our city. What we can say is that there are some incredible things about or little slice of the America. And if you are hungry for something new, something different and dripping in Southern History, then come visit us first and decide for yourself.
Sources
[1]: Moving.com –
The Top 10 Largest U.S. Cities by Population
[2]: Kiplinger –
10 States With the Fastest Rate of Job Growth, 2018
[3]: Best Places –
Dallas
[4]: Best Places –
Atlanta
[5]: Quartz –
The main reason Americans are ditching New York and flocking to cowboy land