Firehouse Movers Sponsors Elevate Life Church's Warrior Golf Classic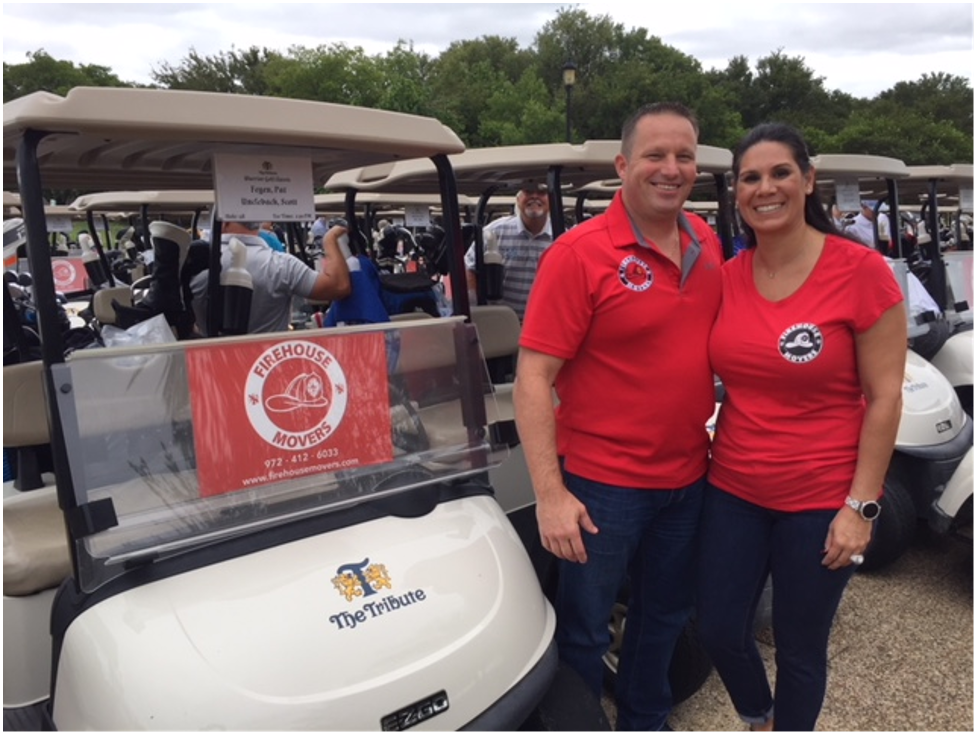 A Fun Event Benefiting a Great Cause – Warrior Golf Classic
As a local Frisco moving company, Firehouse Movers is proud to serve the residents and businesses of Frisco, TX and its surrounding neighborhoods. Our goal is to provide high quality Frisco relocation services to families and companies that call North Texas home.
Firehouse Movers also aims to become a pillar in our local community. With that objective in mind, we are proud to support local organizations that have helped and continue to benefit our Frisco family, friends, and neighbors.
One of those great organizations is Elevate Life Church in Frisco, TX! For many years, Elevate Life Church has served as a community hub for the Christian families of Frisco. Their goal is to help people find Jesus, love God, and build meaningful, long-lasting relationships.
Last week, a golf tournament named the Warrior Golf Classic was held on the Tribute Golf Club's gorgeous 18-hole golf course to benefit Elevate Life Church's Missions and Outreach. Firehouse Movers was proud to sponsor this fun event!
On Sunday, September 9, hundreds of Frisco community members went on to the green and had a blast! Both Warriors and She Warriors attended and formed four-person teams to play in the tournament. All the funds raised during the event went to benefit a worthy cause.
Elevate Life Church's Missions and Outreach aim to spread the Gospel to communities throughout the state of Texas and the world. The funds raised by the Warrior Golf Classic went towards supporting local outreach and disaster relief programs. Elevate Life Church also partners with 20 ministries around the world and the tournament helped support its annual international mission trips.
As a firefighter-owned Frisco moving company, we understand what serving our community really means. At Firehouse Movers, we are proud to be a part of the Frisco community and wish to contribute to it in any way we can. Supporting local community-building organizations like Elevate Life Church is one way we do just that!