How Much Money Do You Need to Move Out?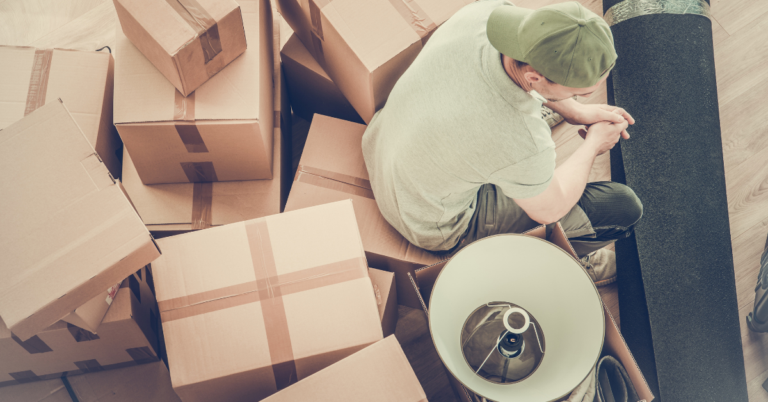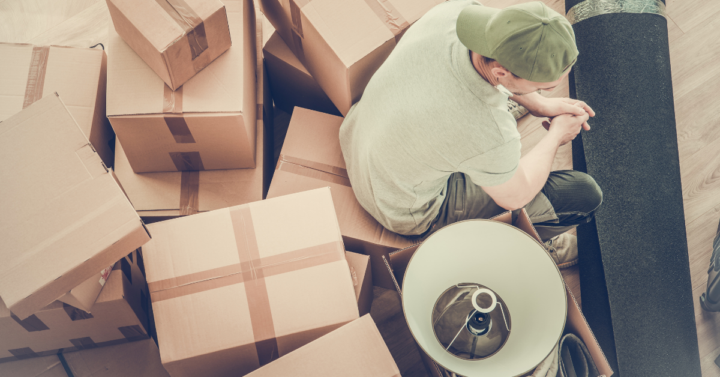 One of the most exciting parts of growing up is moving out. Gaining the independence of living by yourself improves your self-esteem and is a critical step of transitioning to adulthood. However, it is also one of the most expensive things that someone could do and requires that they spend time and effort looking for a place, and most importantly, saving money. So, how much money do you need to move out? Our Texas full-service movers answer below. 
How Much Do You Need to Rent an Apartment? 
Most landlords in Dallas will require that your income is two to three times what they are charging for rent. For example, an apartment that costs 1,000 dollars a month will require that you make from 2,000 to 3,000 dollars a month. Also, it is crucial to note that most landlords will require that you pay the first and last month's rent upfront along with a security deposit. That could make a sizable dent in your bank account, so making sure you are prepared to pay thousands of dollars up-front is essential. Lastly, many renters forget to account for the fact that they will need to pay for utilities like wifi, water, and electricity separately. If you are ready to rent an apartment, do not hesitate to contact our Texas apartment movers. 
How Much Money Should You Save Before Moving Out? 
This question is personal, but good practice dictates that no amount of saving is too much. Unexpected expenses could arise, making having a large safety netting even more important. However, if you find yourself in a rush to move out, our Texas local movers suggest that you save around 4-6 months of expenses before moving out. So how much money do you need to move out? The answer depends on your personal monthly expenses.
More About Firehouse Movers Texas 
We are a full-service moving company that offers top-notch moving services to people all around Texas, including Frisco and Dallas. If you are moving to these cities, do not hesitate to contact Firehouse Movers Frisco, Texas, or Firehouse Movers Dallas, Texas. What places us among the best Texas movers is our varied collection of services. These include Texas corporate relocation and Texas long-distance moving thanks to our Texas long-distance movers. Contact us today to learn more about our services. 
Is $5,000 Enough to Move Out?
How much money to move out? Is $5,000 enough? This is a rather common question that our Texas movers are confronted with. However, just like any other amount of money that you will be using to move out, the answer to this question relies heavily on several factors. Our Dallas, Texas movers, and Fort Worth Texas movers would like to point out that If you are moving locally and already have some furniture and household items, $5,000 may be sufficient to cover the costs of a security deposit, first month's rent, moving expenses, and basic furnishings. However, if you are moving long-distance or to an area with a higher cost of living, you may need to budget more for expenses such as transportation, hiring professional movers, and purchasing new furniture and household items. 
How to Budget for Moving Out
As you may have noticed, the importance of budgeting when you are beginning to move out of your parent's house and into your new home cannot be understated. Our McKinney, Texas movers would like to point out that budgeting for a move in this manner makes every aspect of it much easier for you to conceptualize exactly what steps you need to take so that your goal is accomplished. Further, it is common that someone's finances are a major obstacle in accomplishing moving out. So, our Texas house movers recommend that you abide by the following checklist to make this process more manageable: 
Determine your monthly income

Estimate all of your monthly expenses

Calculate your one-time moving expenses

Set a savings goal

Look for ways to cut expenses

Consider moving in with roommates

Track how much you are spending
Things You Need to Move Out of Your Parent's House
When the time comes for you to move out of your parent's house, it may be necessary for you to take certain items with you into your new home. Some of these items include some personal items that make you feel at home along with making the transition more comfortable for you. Some of the most important include the following: 
Personal documents like your birth certificate, social security card, passport, and other legal documents that you find.

Clothing and personal items including shoes, accessories, and other toiletries

Any cash or financial documents that you may have on hand

Job and educational documents whether they are transferrable or transferable

Pet supplies

Any sentimental items that you may have
More About Firehouse Movers
Firehouse Movers is a full-service moving company that is dedicated to making sure that our customers receive the best moving services in the industry. No matter if this is through the assistance of our Texas long-distance movers or other kinds of moving assistance, we are here to help you achieve your goals. We also make an effort to provide a full suite of moving services to our customers like local moves, long-distance moves, residential moves, and even storage services. Contact someone from our team today to learn more about our Irving, TX moving companies, Lewisville, TX movers, and Carrollton, TX movers.
Related Readings 
What Should I do A Month Before Moving to Dallas?