A Beautiful Day in the Neighborhood: How to Decide Where to Live in Texas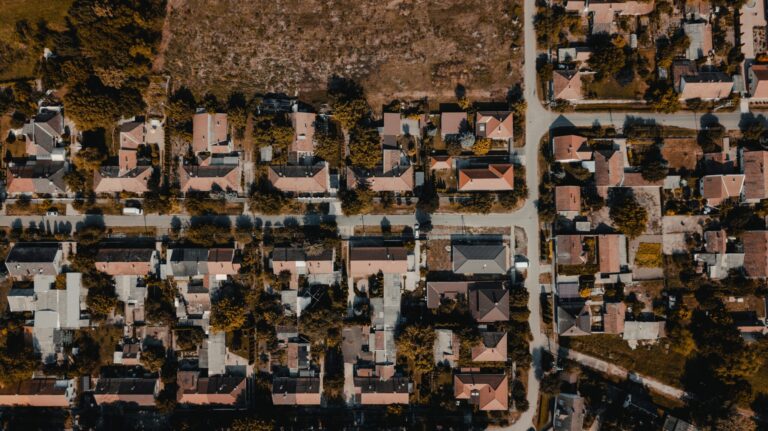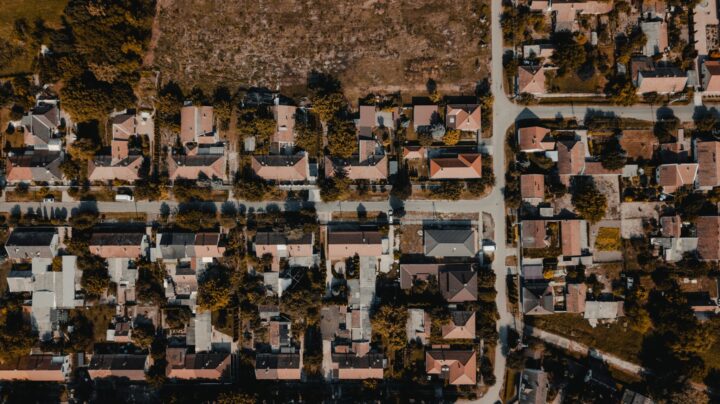 Finding the best neighborhoods in Texas for you and your family can be difficult because there are so many different communities out there and several factors to consider. Our North Texas moving company has helped families with their relocations long enough to offer some advice on how to decide where to live in Texas.
Texas Neighborhood Search Guide: How to Choose Where to Live
Is Texas a good place to live? Where is the safest place to live in Texas? Where are the best places to live in Texas? There are so many things to think about before deciding where to move. But don't worry! With the help of our local retired firefighter movers, we can show you how to decide where to live in Texas so you can choose the right neighborhood for you and your family.
Finding the best suburbs in Dallas or the perfect San Antonio neighborhoods isn't as easy as you may think. Before choosing a new home, figure out what details are important to you. What features or amenities are you looking for in a neighborhood? What are some of your deal-breakers? What do you need and what can you live without?
Is It a Safe Neighborhood?
Safety always comes first as you decide where to live. You want to make sure you live in an area where you can sleep peacefully at night knowing you are safe and sound. Our Plano movers recommend asking your real estate agent the following questions:
Where is the nearest fire station?
Where is the nearest police station?
Is it a low-crime area?
How has the crime fluctuated in the last few years?
One major indication that a neighborhood is relatively safe is the presence of street lights. Do the houses in the neighborhood have porch lights or light fixtures by the garage as well? Instead of worrying that anyone could be lurking in the shadows on a dark street, you will have more peace of mind if you live in a well-lit neighborhood because you can see what's going on.
How Are the Neighbors?
Our retired firefighters recommend driving around potential neighborhoods at different times of the day, week, and month; notice how the general population behaves in public areas or common establishments such as the grocery store. You can also gauge how much activity to expect at various times. If you want to know how to decide where to live, wander around outside.
Are the neighborhood kids playing outside? Are the neighbors conversing on the porch or do they keep to themselves? Observing how residents in a neighborhood interact can tell you a lot about the area.
Is there an HOA?
Countless neighborhoods in Texas have a homeowner's association (HOA) that enforces the rules of the community and manages the common areas such as the pool, roads, and landscaping. Residents of these planned communities have to pay monthly or annual fees to cover the costs of the services rendered by the HOA.
While an HOA offers convenient maintenance services, the board of directors under which it operates may make decisions about the community that you don't agree with, or perhaps the services an HOA manages doesn't warrant the fees they charge. Maybe the fees are an appropriate amount after all, but it's just out of your budget.
Ultimately, it's up to you to know how to decide where to live and what you are willing to pay. Our Dallas movers recommend reviewing both the benefits and drawbacks of an HOA if you're considering a community that has one.
What Other Amenities Does the Neighborhood Include?
Our Fort Worth movers believe that when it comes to how to decide where to live in Texas, choose a neighborhood with the most amenities that make you happy. Check out what other places have to offer and compare them.
Some people might value an exercise facility with a wide variety of machines and equipment while others are more interested in a playground for their children or a little fenced-in dog park. If you're more interested in a view, is there a unit that faces a lake or a pond? For people that enjoy entertaining or throwing parties, perhaps a neighborhood with a clubhouse, a pool area, or even a bbq grill might suit you.
These amenities can increase the property value and make your neighborhood a more desirable place to live.
What's Around?
If you're still not sure how to decide where to live, take a look at what's nearby. Some of the best small towns to live in are conveniently located close to great restaurants, retail, or even public parks. A dream neighborhood would ideally be close to things that interest you and can include, but is not limited to:
Biking and walking trails
Schools
Gas stations
Convenience stores
Shopping centers
Auto shops
Coffee shops, restaurants
Entertainment (movies, shows, festivals)
Hospitals, healthcare facilities
Foodies will likely look for a neighborhood to live in with lots of restaurants and a variety of cuisines. Outdoor enthusiasts might prefer an area close to a state park or hiking trails. Whether you are a person that enjoys solitude or lives for entertainment, be sure that the area that surrounds your new neighborhood makes you and your family happy.
Keep in mind that while a neighborhood may be ideally situated according to your interests, there may also be other less-than-pleasant factors that could deter you from choosing to live there. Noise, pollution, and traffic are three of the least desirable aspects of city life.
Moving to Texas with Firehouse Movers
How to decide where to live essentially comes down to simply jotting down the pros and cons of living in Dallas, San Antonio, Austin, or wherever you're considering. Do your research and ask your real estate agent all the right questions.
When you are ready to make the move to Texas, call our trusted team at Firehouse Movers. We pride ourselves on providing exceptional customer service and premium moving experiences for all our clients. Our professionals offer Dallas packing services, manual labor, relocation services, and storage facilities in North Texas for all your short- and long-term storage vault needs. With over 20 years of experience in the moving industry, we have helped move families all over Texas.
Contact us online or give us a call today for a free estimate! Our friendly representatives are available to answer questions and address any concerns you may have about your relocation.
Additional Reading:
Best Places to Live in Flower Mound, TX
The Safest Neighborhoods in Dallas
Best Places to Live in Grapevine, TX