Reasons to Move to Richardson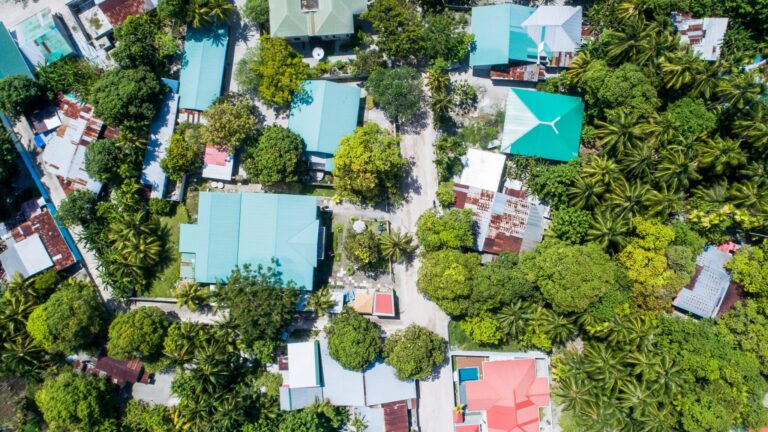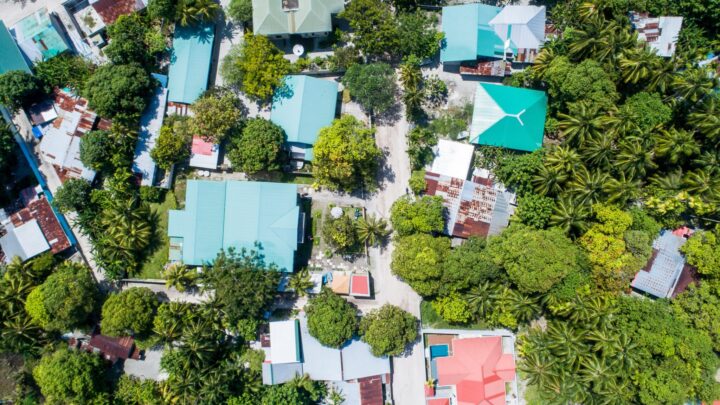 People often relocate to a new city searching for new opportunities and a better quality of life, which is exactly what Richardson, Texas offers its residents. This charming city is already home to a population of over 100,000 people and continues attracting more; from the highly rated school system and low crime rate to the job opportunities, it's no wonder why. Our Dallas local movers share the top reasons to move to Richardson.
Low Crime Rate
The Richardson, TX crime rate is at a much lower level than many other cities in Texas, so families, young adults, and even retirees can feel safe if they decide to move to Richardson. According to a study, the chance of becoming a victim of a crime in Richardson is lower than the average rate in Texas.1 As a North Texas moving company owned by a retired firefighter, we understand the importance of keeping loved ones safe; living in a neighborhood with a low crime rate can give you peace of mind.
Growing Economy & Career Opportunities in the "Telecom Corridor"
People are moving to Richardson to benefit from the growing economy, which stimulates the job market as well. With numerous Fortune 500 companies headquartered in the DFW area, there are plenty of job opportunities in countless industries for those who live in Richardson. Blue Cross Blue Shield, Yahoo, Samsung, Geico, and State Farm are only a handful of the large companies located nearby so you won't be job hunting for too long.
Our Dallas movers have assisted many young professionals who have moved to Richardson for better career opportunities.
The Great Outdoor Spaces of Richardson – Parks & Recreation
If your dream is a perfect afternoon at the park, then Richardson, Texas is just the place for you. Enjoy the scenic views, lush flora and fauna as well as calming ponds and lakes at the various green spaces and public parks in the city. Our Fort Worth movers recommend taking a stroll through Cottonwood Park like a local and enjoy the gorgeous duck pond. Many of the outdoor spaces in Richardson host a variety of art festivals, and community activities to bring the neighborhood together.
The History of Richardson, Texas
The rich history of the city is one of its many charms and indeed one of the reasons to move to Richardson. The tall grasses and many springs attracted settlers in the 1840s and '50s, which became the Breckinridge community until the railroad that was built passed right by it. Instead, a new town was built along the Houston & Texas Central (H&TC) railroad tracks in 1873 when William Wheeler and Bernard Reilly donated 101 acres of land as well as the right-of-way for the railroad. The Breckinridge residents decided right then to move to Richardson.
Though the community offered to name the town after Wheeler, he refused, so when the post office was established in 1874, the town was named Richardson. The person for whom Richardson was named remains a mystery to this day. While some suspect that it was in honor of Alfred S. Richardson, secretary of the H&TC, it might otherwise have been named after E. H. Richardson, a contractor who built the HT&C from Dallas to Denton.
Throughout its history, the city of Richardson has grown and evolved. As multiple technological industries such as Collins Radio and Texas Instruments put down roots in the area, it became known as the "electronic suburb" in the 19050s. Later on, in the late 1980s, Richardson transitioned from the "electronic suburb" to the "telecom corridor" when many telecommunications companies were established.
A prevalent theme throughout the history of Richardson is progress. It continues moving forward and thriving, which is perhaps one of the best reasons to move to Richardson.
Moving to Richardson, TX with Firehouse Movers
There are definitely pros and cons of living in Dallas, but Richardson certainly stands apart from other Dallas suburbs. This list only scratched the surface; the city has a lot more to offer future residents. Incredible restaurants, top-rated universities, and family-friendly activities are also great things to consider when you're moving to the city.
If you are planning a move to Richardson, Texas, call our team at Firehouse Movers. As leaders in the moving industry for over 20 years, we continue to provide exceptional customer service in addition to our moving and packing services in North Texas as well as short- and long-term storage options to meet all your moving needs. Whether you are moving down the street, moving from Dallas to Richardson, or moving to the other side of the country, let our professionals handle it.
Contact us or call our team today for a free moving estimate.
Additional Reading:
The Safest Neighborhoods in Dallas
How to Succeed After Moving to a New City
Sources:
Neighborhood Scout – Richardson, TX Crime Analytics