How to Move a Dishwasher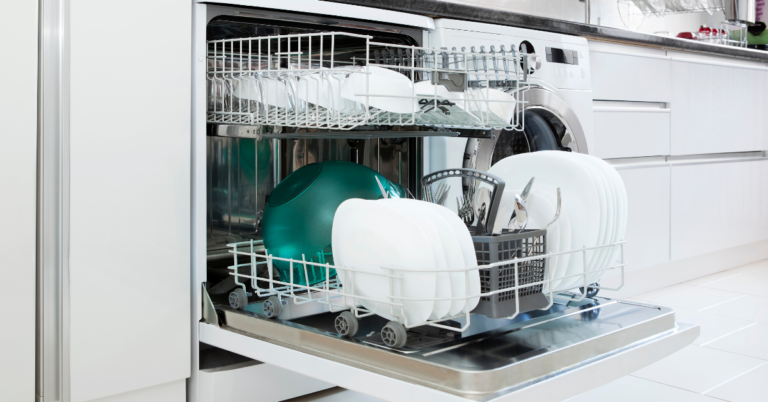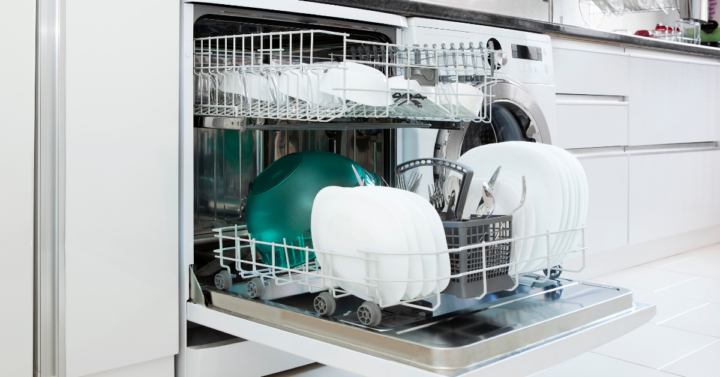 Dishwashers are common items in households and businesses alike. There are many reasons why you would consider moving a dishwasher. For one, replacing a dishwasher by acquiring a new appliance can be very expensive. This means that you might be moving a dishwasher to save on costs when you first get to your new home. Another reason that you may be considering moving a dishwasher is the fact that your business may have a high-grade dishwasher that is not easily replaceable. These large and industrial-scale dishwashers may be hard and expensive to replace. For this reason, your business will need to understand how to move them, so the company will save on the final cost of a move. To learn how to move a dishwasher, Firehouse Movers Frisco is here to help. 
How to Move a Dishwasher Out
If you are ready to move a dishwasher out, the first step is to shut off the water and the power that is connected to it. While this may seem like an obvious step, it is easy to get caught up in the fast pace of a move and forget to do this simple step. To do so, you will need to shut off the breaker that connects to the kitchen and do the same for the main water valve, and shut that off.
Once this is done, you need to disconnect the unit. To do so,  you need to disconnect the drainage pipe with a wrench. After this step is completed, you will want to remove the power cable. The power cable is what supplies the dishwasher with electricity.
Following unplugging the power cable, you will want to make sure that this cord is not dangling on the floor, as this could be unsafe for the people that are moving and loading the appliance. It should be noted that these two components may be secured by a series of nuts and bolts, which will require you to remove them. These parts need to be stowed away in containers so that they are easy to locate once you get to your new destination. 
After unplugging everything from the dishwasher, it will be time to pull the dishwasher from the counter. More dishwashers are connected to counters to minimize how much they move while they are on. Dishwashers are usually connected to counters through a series of nuts and bolts, which means that you should take steps to secure them so that they are easier to locate. Finally, after removing the water supply, removing the power supply, and disconnecting the dishwasher from the counter, you will need to move the dishwasher from the wall. 
Following disconnecting everything, you should begin to wrap the dishwasher up with moving blankets or other cushioning. On top of protecting the dishwasher from damage inside of the moving truck, it will make sure that none of your other items get damaged from the dishwasher moving around. Our Frisco movers recommend that you secure the door with packing tape and use electrical tape in addition to securing loose wires. After doing this, our Frisco, TX, movers recommend that you wrap the entire unit in moving blankets and bubble wrap. 
The final step in learning how to move a dishwasher is to finally transport it to your moving truck. Our Frisco commercial movers recommend that you use a pallet jack to lift and move the dishwasher to your moving truck. Pallet jacks give people that are moving the dishwasher more control and leverage over the appliance. Once at the truck, you can use a ramp to place it in the moving truck. 
How to Move a Dishwasher by Yourself
To move a dishwasher by yourself, you should follow the same steps mentioned above, but with more precaution than usual. We highly recommend that you get a helping hand to help you move your dishwasher since it could be dangerous to move such a heavy machine by yourself. 
More About Firehouse Movers
Firehouse Movers is a Texas moving company that is dedicated to helping our customers move within the North Texas area. Our wide range of services is designed to help people with every aspect of their move, and our wide service area is designed to make sure that people can move with their families safely wherever they are located. Contact us today to learn more about our Frisco, TX, local movers and Frisco apartment movers or how to move your dishwasher.