How to Move a Mattress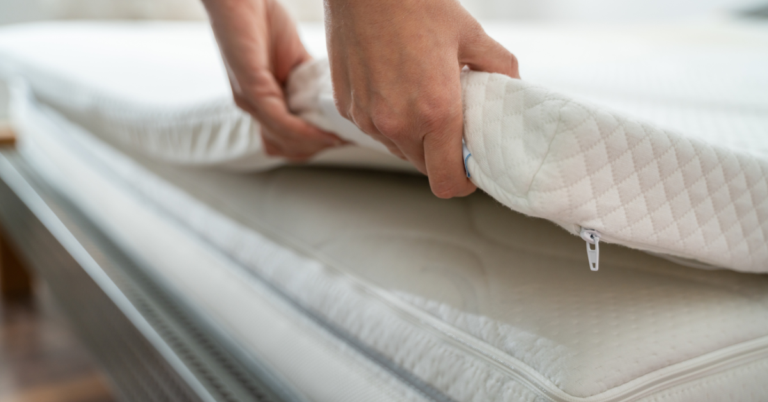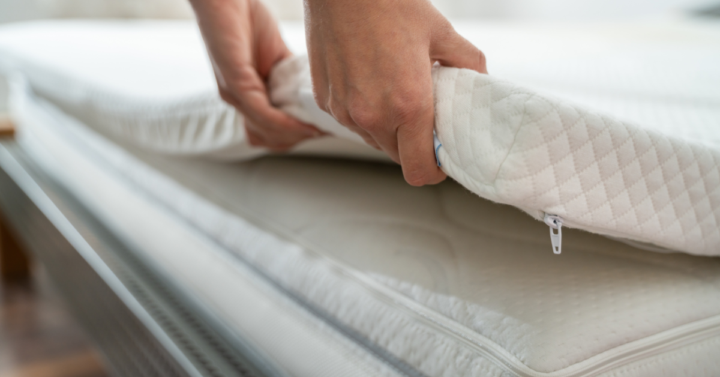 If you are moving from one home to another, you will likely be wondering what you could do with the mattresses that populate your rooms. Mattresses are an extremely important part of any home, and if you wish to successfully relocate to one, you will most likely want to move your mattresses to your room. Whether it's because your mattress has specifically contorted and shaped itself to your body shape or because it is simply too expensive to purchase a new one, you will likely want to learn how to move a mattress to your new home in the most effective way. Continue reading below to learn more from our Texas movers.
How to Move a Mattress by Yourself
While our Dallas, Texas, movers recommend that you always count on some type of moving assistance for your relocation needs, it may not be available for you at the most convenient time. If you find yourself in this situation, there is no need to worry. You'll be pleased to learn that moving a mattress is much simpler than moving some other furnishings inside your home.
The first step that you need to make when you are moving a mattress is to take the correct measurements of it. There are many different kinds of mattresses available, each with its own unique dimensions. It is common knowledge that there are queen-sized mattresses, king-sized mattresses, and twin mattresses. However standard these measurements may seem, many of these are not always exact. By having these measurements written down, you will begin to see if it fits in your moving truck, through your doors, or if you have the right materials for your move.
After getting the measurements down, it will be necessary for you to gather the right materials for your move. These include the following: 
Mattress bags

Moving tape

Scissors

Straps

Ropes

Dollies
After gathering these materials, you will need to get the mattress and place it in a heavy-duty mattress bag. You could get these bags in a store, and they serve the function of protecting your mattress during transportation. These bags are also specially designed to protect mattresses while they are being transported in moving trucks. Since moving trucks will carry a lot of hard or sharp materials, your mattress runs the risk of getting damaged inside these trucks.
Once the mattress is inside the bag, you will need to clear a path for it to take to the moving truck. This will likely be easier when you are in the middle of a move because all of your belongings will already be put away and in boxes. Once this step is complete, our Texas long-distance movers recommend that you flip the mattress on its side because this makes it easier to push and also because it will not be so tall that it would be impossible to move through your doorways.
Depending on the kind of mattress that you own, you will need to transport it in a different fashion because of how the mattress is constructed. We go into further detail below about how you can move a king-sized mattress, or any size mattress, by yourself: 
Traditional innerspring mattresses

: These should be placed flat with nothing on top of them so that the springs do not get damaged. By placing an innerspring mattress flat on its side, the springs inside your mattress will not get compromised by uneven weight distribution. 

Memory foam mattresses

: Memory foam mattresses should not be placed on their side; however, other than that, they would be transported in much the same way that traditional mattresses should be. 

Box spring mattresses

: With box spring mattresses, you have the option of transporting them either on their side or laying them flat. 
How to Move a Mattress in a Car
Most mattresses will not fit inside standard cars. To move a mattress in a car, it is necessary for you to tie the mattress to the top of the car. To do this, you will need to place it on your roof and tie it down with a long and sturdy rope. Make sure that you completely secure the mattress to the car, as air can make the mattress lift. This is also how you would learn how to move a mattress without a truck. 
More About Firehouse Movers
We are a full-service moving company that is dedicated to helping our customers in Texas with our full collection of moving services. These include our McKinney, Texas movers, Texas long-distance movers, and Texas commercial movers. Contact us today to learn more about what we can offer you with our full suite of services and large service area.