How to Tie Down Furniture in a Moving Truck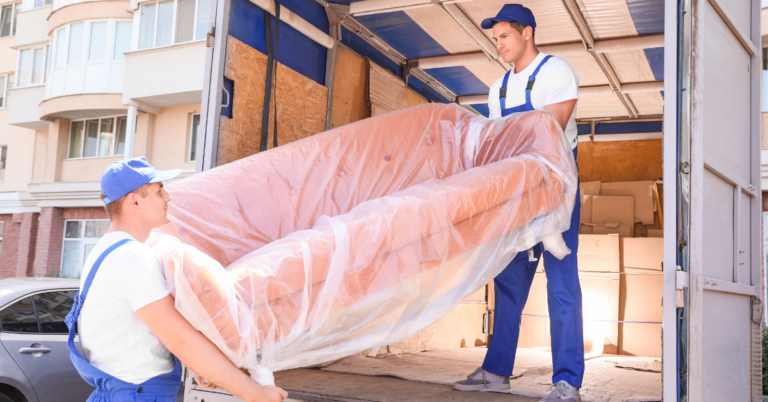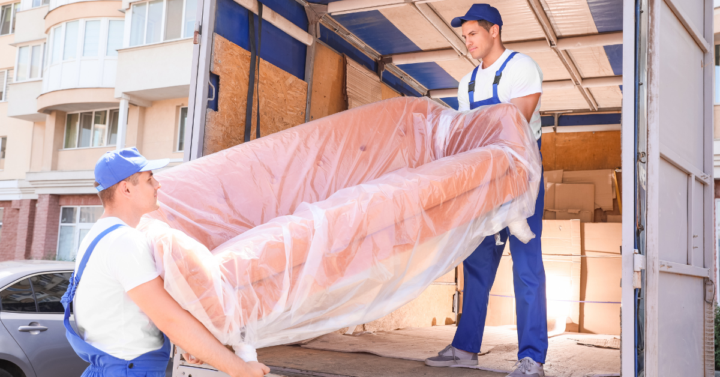 When the time comes for a move, you will need to pack the items inside of your home and transport them to a moving truck so that they can be taken to your new home. While getting items like furniture and appliances into the moving truck is a difficult process on its own, it could be even more difficult to ultimately tie them down into the truck securely. Aside from being difficult, doing this properly could ensure that your items do not get damaged while they are moving to their new destinations. If you would like to learn how to tie down furniture in a moving truck, our Dallas movers are here to help. Continue reading below to learn more. 
How to Secure Furniture in a Moving Truck 
To secure furniture in a moving truck and learn how to tie down furniture in a moving truck, you will need to understand how the space inside of the moving truck will be distributed. It is even a good idea to assign someone in the group or household to be in charge of overseeing how this space is distributed and how it will be taken up by the items that are inside your home. Some moving trucks have a kind of "attic" on the roof that is designed for people to put softer items inside. This is obviously the space on the truck to put more delicate items so that there is more space for harder and more sturdy items like sofas and tables. 
Once you have taken all of the soft materials in the home and stowed them away securely, it will be time to make sure that all of the furniture and appliances are inside the truck. When you are doing this, it is important to make sure that you pack the items in the moving truck snugly so that they do not sway inside of the moving truck and run the risk of getting damaged by crashing into each other or on the floor. Our Dallas apartment movers recommend that you load the heavier items toward the front of the van. This includes heavy sofas and desks. When the time comes to tie down furniture inside of a moving truck, you should be prepared with ratchet straps. Ratchet straps come with hooks on one end so that they could securely hook the furniture down on one end. You should use these straps by wrapping them around the furniture and strapping them on the other end. Further, many moving trucks come with "E-tracks" that rely as bases for someone to "click" their ratchet straps on. Since these are built on the floor, they provide a very secure spot to host your furniture. 
How to Tie Down Boxes in a Moving Truck
To tie boxes down in a moving truck, you will need to follow many of the same steps as you would when you are tying furniture down. Some furniture may be stowed away in boxes temporarily, so you will need to assess how heavy they are and where they will be placed on the truck. When you have placed the boxes in the truck, our moving company in Dallas recommends that you use ratchet straps to secure them or stack them on top of each other to make sure that they move as little as possible. If you would like to learn how to organize ratchet straps once the move is over, you should wind them up and later place them inside a bag. 
More About Firehouse Movers
Aside from teaching people how to tie down furniture in a moving truck, Firehouse Movers is a full-service Dallas moving company that is dedicated to making sure that our customers understand that we have their backs covered in their move, no matter what they are. Contact us today to learn more about what makes us one of the top Dallas long-distance moving companies and Dallas local moving companies.