Moving Office Equipment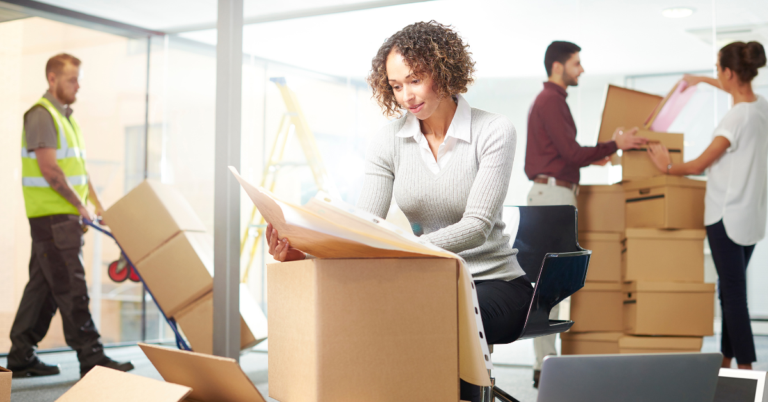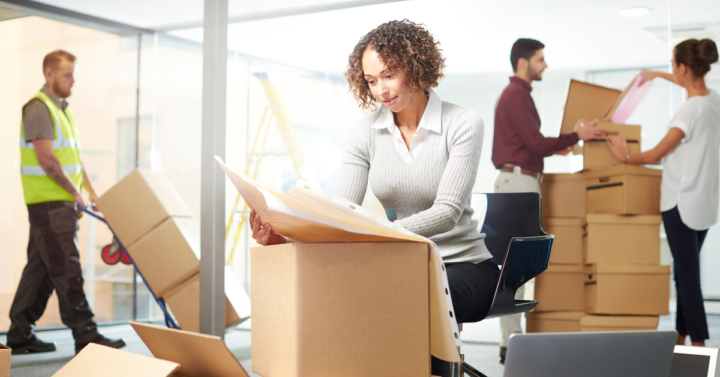 Moving an office is very different from moving a home. When you are relocating an office, this is generally more detailed and comprehensive than moving a house. There are many important files and electronics that cannot be lost in transit because of their paramount value to the business. This is why one of the most important steps is to plan out this move months in advance, and the more you plan, the better.
Firehouse Movers are here to help you in every step of your office moving process. Our Frisco moving company offers long-distance, commercial, and local moving services. We also offer corporate relocation services, which include the packing and moving of offices.
How to Plan an Office Move 
Look no further if you want to know how to plan an office move. Some advice that we give all businesses is when it comes to moving office equipment, you must determine a budget. Every aspect of your move will be based on this budget, so it's important that it is one of the first things that you complete.
You should also have a layout design done before you begin to move. Having a layout design done before the move can help you group things together. This can help ensure that everything that needs to stay together does. Take inventory of everything that you have and all the things that need to make it to the next location. Next, create a to-do list. It helps to write things down because when you are moving, things can become pretty hectic. At times you might forget things, and writing them down will be helpful in preventing this.
How to Move an Office Checklist
We have put together a small checklist of tips on how to move office equipment. It is not easy to do alone, so looking for advice is the right thing to do on top of hiring professionals or asking friends and family for help.
Below is the checklist that our Frisco local movers have put together:
Make an Inventory List
Making an inventory list is for you to keep track of everything and make sure nothing gets lost or left behind. This is perfect for keeping track of all of your items. You should not think that moving professionals are not trustworthy. However, moving requires much movement and many steps, and there should be room for human error. Double-checking this list is important.
Decide How to Delegate the Tasks
Splitting up tasks between employees can be super helpful. It can also minimize the amount of time spent on the moving process. It is a good idea to ensure that one person is not in charge of everything. Having multiple people working together can become a team bonding experience.
Hire Professionals
Professionals like Firehouse Movers and our Frisco movers can get the job done quickly and efficiently. Sometimes, it is the best option if you can't stop working or aren't physically capable of taking on such a large task. Even hiring a professional planner or some professional packers can take some stress off your shoulders.
Take a Day or Two Off for the Move and Inform Employees
It will be very chaotic if there is a relocation happening during a normal work day. This is why moving while working is generally discouraged. One of the best ways to move is with fewer bodies standing around. Having a work-from-home day or giving employees off for a few days will be one of the best options for an effective move.
Notify Your IT Department
The IT department will probably have much work on its hands once it is announced that the company is relocating. There will be much disconnecting, reconnecting, and keeping track of many different types of technology. Showing the moving plans to your IT team is a respectful and helpful thing to do.
Update Your New Address
This is crucial for all your correspondence. While it may seem that traditional mail is outdated, you would be surprised at how many pieces of mail businesses still receive. USPS recommends updating and changing your address at least two weeks before the move.
It's also important to change your address to ensure your current and potential customers will be able to find you. Changing your address will ensure you don't lose any business due to relocating.
More About Firehouse Movers
If you are asking yourself how you are going to tackle your office relocation and moving office equipment,  then you are in the right spot. Aside from guiding our customers on the ins and outs of office moving equipment, we pride ourselves on being one of the best Frisco moving companies. We offer a wide selection of moving from our Frisco apartment movers to our Frisco commercial movers. We are here to assist you in any way we can with your upcoming move. Contact our movers today to learn more.