The Best Packing Material for Fragile Items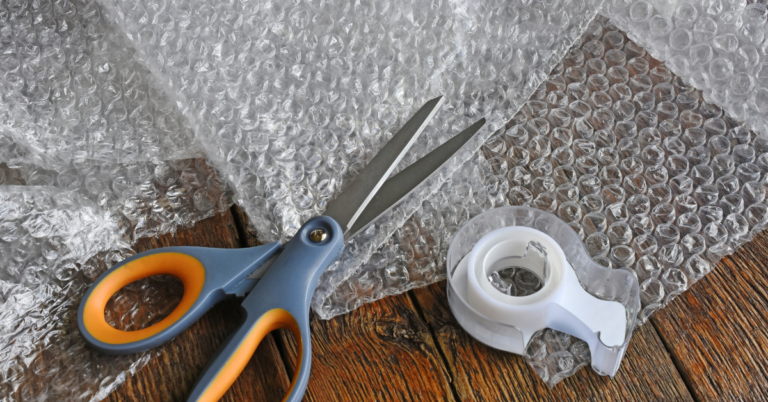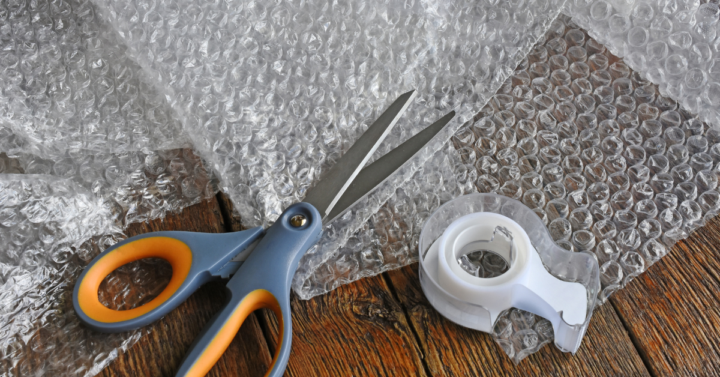 understand that moving fragile items can be very nerve-wracking. Leaving delicate items behind is not an option, as these items are often the most important pieces of a family home. There are many ways around this dilemma. There are packing materials made specifically for fragile items like glass, musical instruments, porcelain, technology, and collectibles. Our Dallas movers have extensive knowledge of the best packing material for fragile items.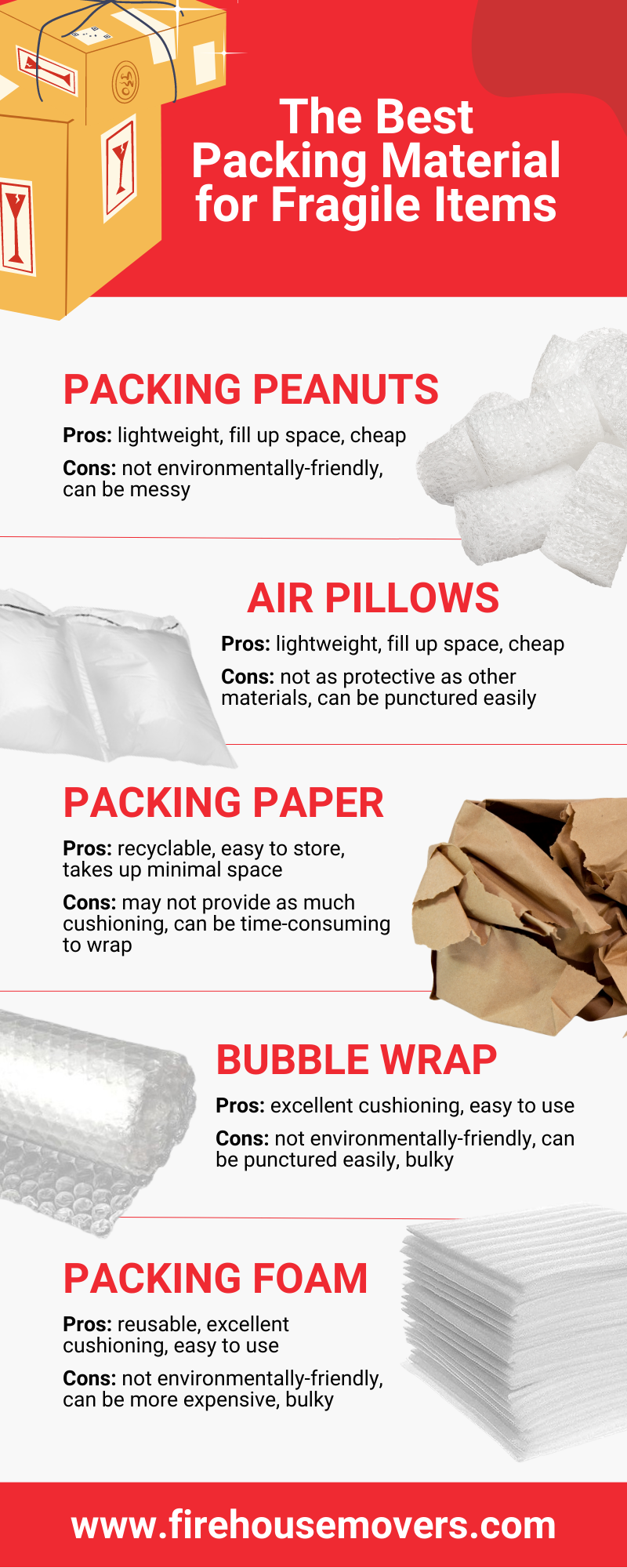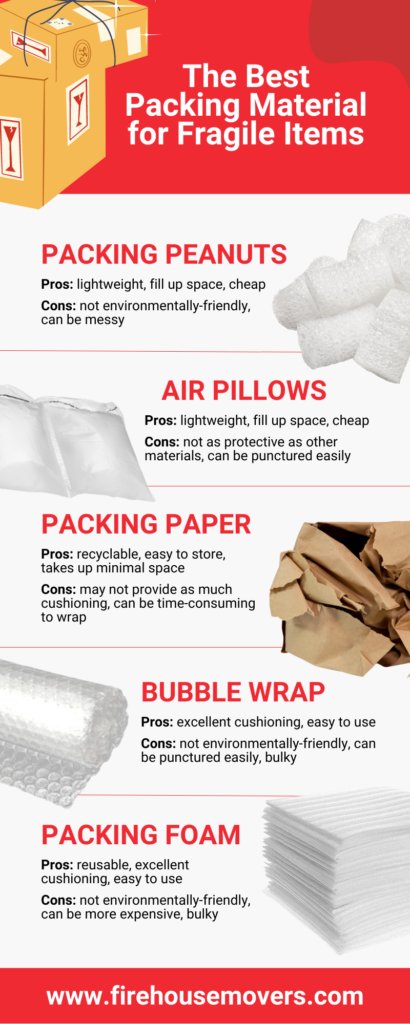 These packing materials include:
Packing peanuts

Air pillows

Packing paper (crumbled or shredded)

Bubble wrap

Packing foam
It is also very noteworthy to obtain big red fragile stickers to place on the boxes containing your delicate items. Otherwise, your items might get banged up in transport. The big red stickers ensure that whoever is taking care of that box or item will be careful with it. 
Firehouse Movers are here to help you in every step of your moving process. Our Texas moving company offers long-distance, commercial, local moving services, and corporate relocation services. We also offer packing services, which include the proper packing of fragile items.
How to Use Packing Paper
Packing paper is one of the least expensive packing materials. It is affordable and easy to use, making it very popular. The best packing paper can be found at your local home improvement store.
Usually, packing paper is used for smaller, fragile items like bowls, mugs, and plates – it is actually the best plate packing material. The best use of packing paper is to wrap it around your items using a few layers. You can also use it to fill gaps in your packing boxes or to put in between items that you don't want to touch. 
Packing paper can be considered a best packing material for fragile items. While packing paper is the most cost-effective way of packing fragile items, it isn't the best option for bigger, more sensitive items. 
Packing Paper vs. Bubble Wrap
Both packing paper and bubble wrap are sufficient choices for packing a fragile item; however, they vary greatly. Bubble wrap is light, but it is also bigger, and it takes up more space. Packing paper is slightly heavier and thicker, and you need less paper per item than bubble wrap. 
Bubble wrap becomes counterproductive when it comes to stacking items on top of each other in a box or a moving truck. In these instances, packing paper would be more effective. A benefit of bubble wrap is how effective it is in protecting larger items.
Paper packaging material is known to prevent the surface from getting scratched. If that is one of your main concerns, go with packing paper over bubble wrap.
Choosing one packing material over another is very subjective and situational. Remember that both options are more helpful and viable than having none at all.
Pack Your Materials for Firehouse Movers to Move
Picking the right type of packing is hard. You are doing the right thing by looking for advice. Aside from teaching our customers about the best packing materials for fragile items, we provide a wide selection of moving help thanks to our Dallas, TX local movers, Dallas apartment movers, and Frisco moving company commercial movers, among many others. We are one of the best moving companies in Texas. Contact our movers today to learn more.