Valuable Tips for Newlyweds Moving in Together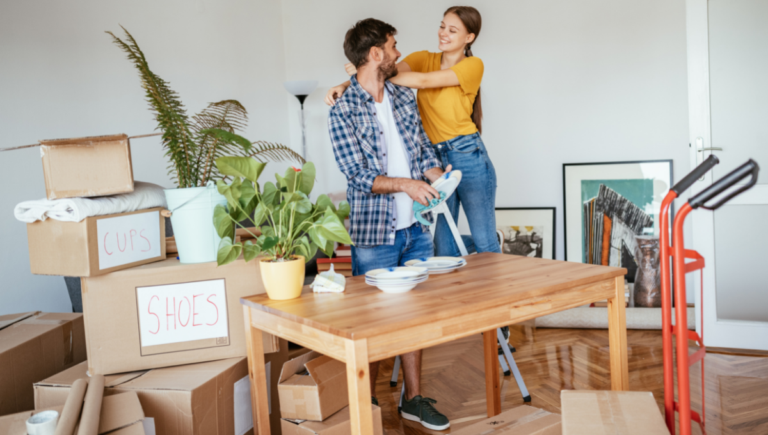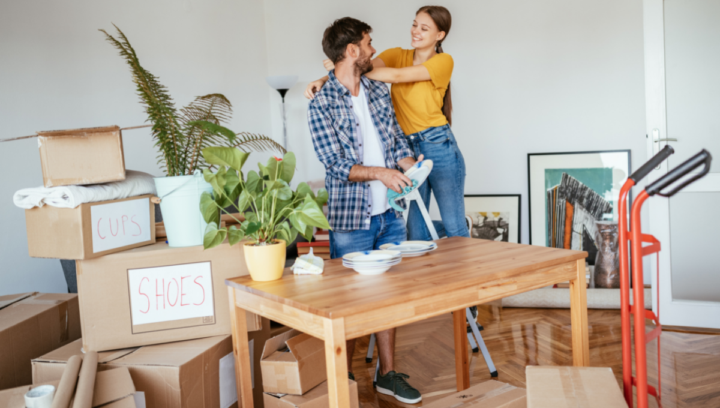 Moving in after marriage and waking up next to your significant other after the ceremony is one of the most amazing feelings. After the ceremony, but before you get the sound of the wedding march out of your head, it is time to think about moving in together and how you plan on consolidating your lives as a team. For some, this may be scary, but it's a happy transition. With the help of our firefighter moving company, we share our most valuable tips for newlyweds moving in together! 
Moving in After Marriage 
Whether you are moving into a new place together or your spouse's house, condo, or apartment, be sure to follow our moving tips for newlyweds from our professional local and long-distance movers. 
Let's Talk Boundaries and Preferences 
Before moving in after marriage, be sure to get on the same page as your spouse. It is important to discuss your preferences, needs, boundaries, expectations, and lifestyle for your new lives together. You should equally compromise, when needed, to find out what works best for you and your partner.
Here are some important topics to discuss when moving in after marriage: 
Money & Bills 

Intimacy

Children

Friends & Family

Pets 

Time-apart

Household Chores 

Home Décor 
Newlyweds and Moving 
Our Dallas movers believe that the best moving tip for newlyweds for the first time is to work together when it comes to the housing situation. Packing, moving, and combining two homes is no walk in the park. Be sure to communicate with your partner the current housing situation and find what works best for your budget and future goals. 
The professional Fort Worth movers recommend taking an inventory of all your possessions and, as a team, find out what will be kept, sold, donated, or thrown away prior to moving in together. If you feel that there is not enough space or if you are unsure, consider nationwide storage solutions while you and your spouse navigate this new chapter of your lives. Having a convenient storage unit close by can be a great advantage for newlyweds throughout their transition. 
Household Items for Newlyweds 
Another moving tip for newlyweds after consolidating both homes is to create a household items list of things you may be missing in your home. Here are a few ideas from our Plano, Texas movers:  
Pressure Cooker

Microwave

Non-Stick Frying Pan 

Oven Mitts

Serving Platters

Mixing Bowls 

Blender 

Dishtowels 

Rice Cooker

Dinnerware

Plates, Bowls, Cups 

Utensils 

Cleaning Supplies

Pillows, Pillowcases, Blankets, Bed Sheets 

Towels 

Ironing Board 

Steam Iron 

Spare Batteries 

First Aid Kit

Vacuum Cleaner 
Get Professional Moving Services
A great moving tip for newlyweds moving in together after marriage is to harness the power and strength of our professional moving services. Moving can be a chaotic and stressful process. Let our firefighter movers help! Enjoy the process of moving in with your partner while we do all the heavy lifting. Our full-service moving company offers exceptional packing services, safe storage facilities, and both local and long-distance moving services. 
Contact us today to speak with a Firehouse Movers representative and enjoy the honeymoon phase without the moving stress with our tips for newlywed couples!