How to Pack for an Office Relocation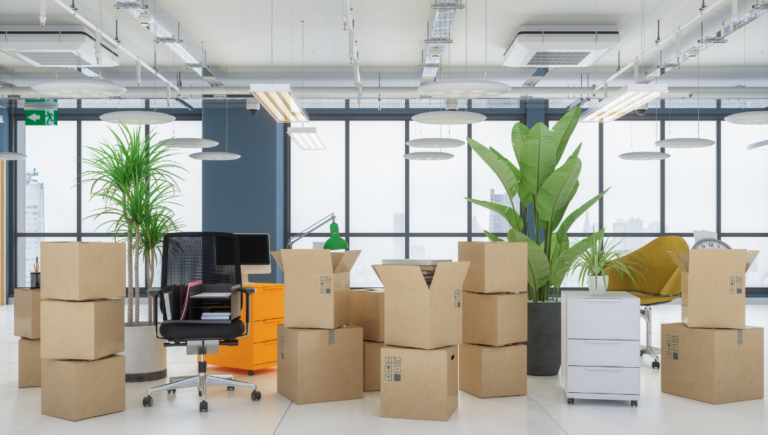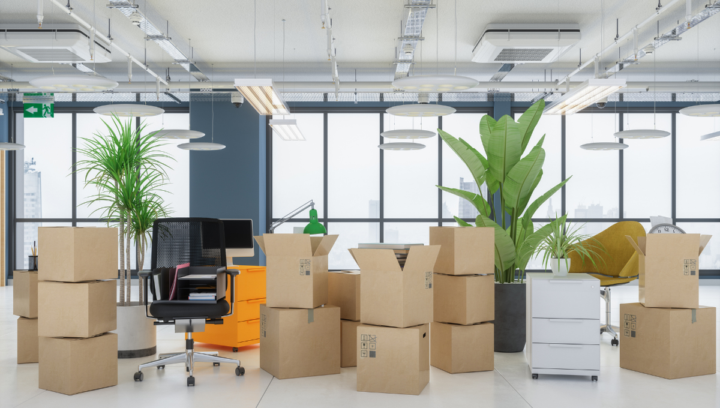 Our Firefighter moving company is no stranger to the daunting task of having to pack an office for relocation. To put it simply – moving high-value equipment, files, machinery, electronics, and a team of employees is no easy task. But with the help of our full-service moving company, we share our insight on how to pack for an office relocation so you and your employees can have a smooth transition moving into a new office. Here is our guide to packing for your office relocation with your employees. 
How to Pack Office Supplies 
Before you start packing office supplies, our Fort Worth movers recommend taking an inventory of all the office supplies that need to be packed, including paperwork, file cabinets, computers, desks, chairs, scanners, printers, monitors, wi-fi routers, etc. Once you have completed your inventory list of office supplies, be sure to get the right type of packing supplies for an office move. 
Finding Office Packing Supplies for a Corporate Move 
Our Plano movers believe that finding sturdy and durable cardboard moving boxes of all different sizes is imperative. You will also require a lot of packing paper to ensure that the expensive and fragile office items arrive safely to their new destination. An important note when you are going to pack for your office relocation is choosing packing paper that is clean, soft, white, and ink-free. Often we find that when preparing for a corporate move, people will use newspapers to pack up the items in their office. The ink found on newspapers can often transfer to more delicate surfaces and supplies and could possibly ruin your things. 
Bubble wrap and packing tape are also musts when you pack for your office relocation. Bubble wrap offers the best protection for your office supplies during the relocation process. Our firefighter movers also recommend spending a little more money when purchasing packing tape. You will want heavy-duty packing tape to ensure the safety of your items and that your moving boxes are properly secured. 
How to Pack Files for Moving Into a New Office 
Our local and long-distance Lewisville movers are professionals when it comes to packing files for an office move. Here is their two-step guide on how to pack files for moving: 
Sort Through Office Documents 
Take your office relocation as an opportunity to clean out any unwanted documents or files that are outdated or no longer needed. Organize the office files into three separate categories – pack, shred, recycle. 
Pack the Office Paperwork into File Boxes 
Once you have organized your office files, it is time to pack the important documents. Our office relocation movers recommend putting files into corresponding folders labeled for the organization. Place documents and files into file moving boxes. This will ensure that nothing is forgotten, ruined, or left behind during the transition of moving into your new office. 
Hiring a Moving Company With Office Relocation Services 
One of the hardest parts about having to pack for office relocation is moving office furniture and equipment. Consider hiring a moving company with office relocation services to get the job done stress-free. 
At Firehouse Movers, we train our team to safely handle and transport office desks, chairs, filing cabinets, cubicles, and more.  We will provide an initial consultation to customize a corporate relocation tailored to your office needs. We also have the ability to relocate corporate offices during weekends and after hours to not interfere with daily work activities. 
Contact us today to speak with a representative and have an experienced team of office relocation professionals to handle every aspect of your corporate move seamlessly.