Where to Donate Unwanted Items in Dallas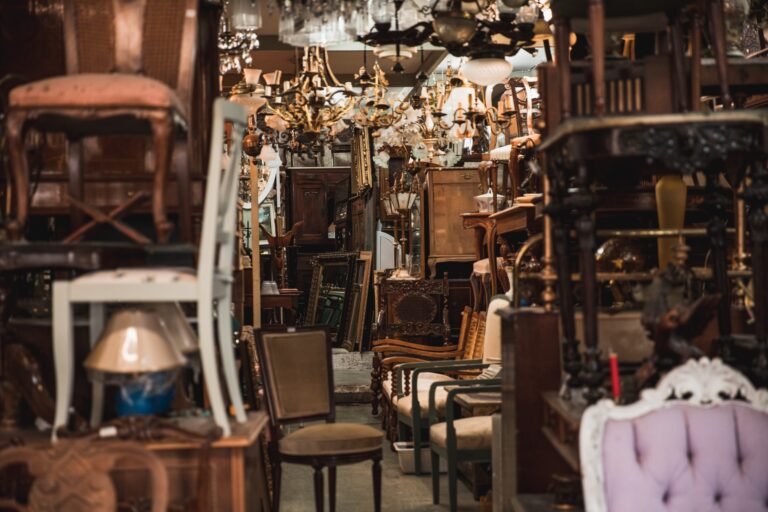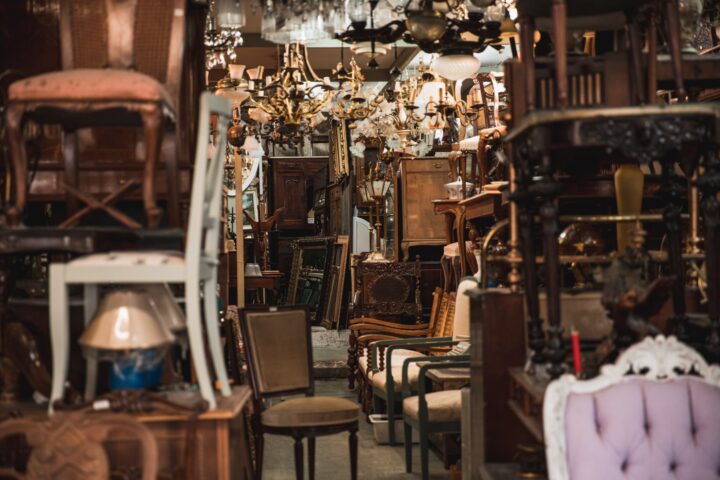 There is always a good opportunity to declutter your home, whether you are preparing for a move to Dallas or simply getting rid of the stuff you no longer use. Before you just toss everything, though, consider donating stuff. You should know where to donate clothes, books, furniture, and so on; places such as local donation centers in Dallas are a good start. Our Dallas full-service movers believe donating to charities is not only a great opportunity to lend a helping hand but doing so may also save you time and energy in the long run – fewer things to pack.
Dallas Donation Centers
Before your house begins looking like an episode of hoarders, we asked our team of retired firefighter movers in North Texas for some helpful tips on where to find local donation centers in Dallas. Most charities will happily accept all kinds of items that are relatively small to medium or easy to handle. This doesn't mean they'll accept all items, though – toiletries, cosmetics, and fragrances, for example. Check the charity or donation center website or call on the phone for more information on the types of items charities will not accept before donating stuff.
If you want to know where to donate furniture or other larger items, call the donation center ahead of time to make sure they'll take items that size. Many local donation centers in Dallas may even offer a pick-up service; they send a truck to your home and load up the bulk donation items. A pick-up service from a local charity can be free of charge or might require a nominal fee.
Salvation Army Family Store & Donation Center
Our Dallas movers at Firehouse Movers recommend the Salvation Army; their pick-up service is an easy and convenient way of donating stuff you no longer want. They accept clothes, books, chairs, couches, and much more, but be sure to verify what items they accept prior to scheduling your Salvation Army pick-up. Call or go online, enter your ZIP code, the number of items you want to donate, and the type of items being donated, then schedule your Salvation Army pick-up.1 
Dallas Furniture Bank 
Some charities will resell donations in thrift stores while others give these donated items to individuals and families who need them. The Dallas Furniture Bank falls in the latter category, giving donated furniture to families transitioning out of homelessness and poverty in order to help them get back on their feet.
If you want to know where to donate furniture, Dallas Furniture Bank is the perfect local donation center; they will take bulkier items such as couches, mattress/box spring sets, coffee tables. Items that are broken, stained, or in a condition that could affect hygiene and health – such as cigarette smoke, urine, pet hairs, dry rot, or mold – are not accepted. In order to offset costs, there's a $35 charge for furniture pick-ups.2
Dallas Area Habitat for Humanity
Where to donate clothes in Dallas? Our Fort Worth movers recommend Habitat for Humanity. This local donation center accepts clothes, appliances, cabinets, tools, household items, and more. They offer free furniture pickup Monday – Friday, but they won't accept items that require the use of stairs or involve obstacles to retrieve. Servicing Dallas County, Habitat for Humanity is a great local charity that works with families and volunteers to provide affordable housing.3 
National Kidney Foundation Dallas 
The National Kidney Foundation4 is another wonderful charity and local donation center in the DFW area that our firefighter moving company recommends. Their goal is to educate the community about kidneys, the risk factors of kidney disease, as well as steps necessary to ensure the health of your kidneys. The National Kidney Foundation accepts clothes, small household items, garden supplies, kitchen accessories, sporting equipment, and small appliances. 
PickUpMyDonation
If you aren't sure where to donate your things, then PickUpMyDonation5 is just what you need. Our Plano movers and packers like sites such as PickUpMyDonation because it lists the different organizations in your area, you choose which one you'd like to support with your donation, and then you schedule a pick-up. The organization will call to confirm and then you're all set; it's that easy.
If they are unable to find a local donation center in Dallas close enough to where you live or that will accept the items you're donating, PickUpMyDonation provides a list of drop-off locations with a name and contact information in case you'd like to talk to someone about your donation options.
Donating Items Before Your Move to Dallas   
Donating stuff to local donation centers in Dallas is a great way to declutter your home. It can save you time, energy, and money, especially before moving to Dallas. Be sure to double-check the donation center's website for a list of acceptable donations before visiting or scheduling a pick-up. 
If you are planning a move to Texas, count on Firehouse Movers, the trusted leaders in the moving industry for over 20 years. Our reliable moving crews have moved countless families all over the DFW metro area. Whether you need premium packing services in North Texas or require assistance moving across the country, our team of highly trained movers and packers have got you covered. 
Contact us today and speak with one of our friendly Firehouse representatives to learn more about the services we offer and get started on your next move!
Additional Reading: 
Discount Furniture Stores in Dallas, TX
Sources: