Tips To Safely Move Things From One Home To Another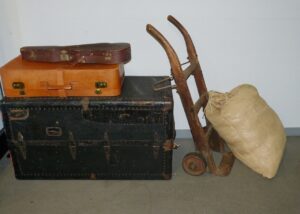 It won't be wrong to say that few people are excited about moving from one home to another. Moving is a stressful experience, and if you do not plan things before moving, it will add to the stress of moving to an entirely new place. Follow the below-mentioned tips to safely move your stuff from one home to another.
The best way to prepare for your move is to get rid of all the unused and unnecessary items in your home. It will make it easy for you to backup and organize things. Donate or sell the extra items. It will make a significant impact on the efficiency as well as ease of the entire packing process.
If you do not want to take a trip to the local Goodwill, you can also arrange for an entirely free donation pickup. Before calling them, make sure to organize all the things in your home in appropriate categories. It will make it easy for you to pack things and get rid of the unnecessary stuff in your home.
The next step in planning your move should be to research professional moving companies. Do not make the mistake of waiting until the last moment to hire the right moving company, as professional moving companies are always busy, and you may not be able to hire their service for your chosen date. You should pick up the right moving date that fits your schedule, and find a moving company that agrees to move your stuff on that particular day. It is recommended to book a moving company at least a month in advance.
You may be able to save some money by having a flexible schedule. Most moving companies are busy on weekends, and you may save some money by planning your move on a weekday, as it may get you a significant discount.
When it comes to packing, it is recommended to hire the services of professional packers to ensure you do not get injured. Lifting heavy boxes is not an easy job, and you may get seriously injured while lifting heavy boxes with the wrong technique. You should be aware of the risk of potential injuries while moving heavy stuff.
When packing boxes, make sure you are comfortable carrying the maximum weight. Most people find it difficult to move boxes weighing more than 50 pounds by themselves. When you are moving heavy objects or boxes, ask for help from your friends or hire the services of professional practice to help you move the stuff. Do not forget to use a hand truck to move large objects. Also, it is important to use proper lifting technique to lift heavy boxes.
Moving is dirty work, and you need to wear appropriate clothing on a moving day. Do not wear loose clothing as loose fabric might get caught in boxes as well as other moving supplies. Wear sneakers for protecting your feet.
The best way to organize your stuff is to label all the boxes correctly. It will help you keep track of all the belongings, and make your life easier once you start to unpack. You may color code the boxes to keep track of the things. It is also recommended to prepare a list of all the items that have been packed and moved already to ensure you don't leave anything behind.
If you have children or pets in your home, make sure they are kept out of harm's way. There will be a lot of heavy stuff and other dangerous tools such as box cutters lying around on a moving day. Therefore, make sure you get a relative or a friend to watch kids and keep them away from dangerous items.
Before you start your move, ensure eating a balanced meal. Always keep yourself hydrated on moving day by consuming beverages regularly to replace the hydration lost due to sweating.
Do not shy away from asking your friends or family members for help during moving as it's a lot of work. Packing and unpacking need a lot of energy, and it's helpful to get physical as well as emotional support on your moving day. You should also keep a first-aid kit with you to take care of any injuries.
Overall, these are some of the things you should bear in mind to ensure safe moving of stuff from one home to another.