Best Hipster Neighborhoods in Dallas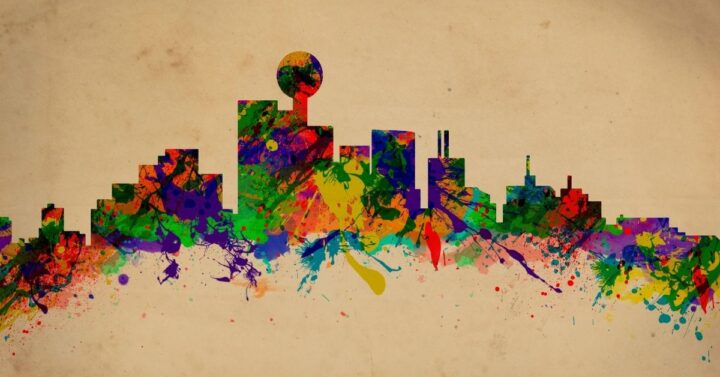 Best Hipster Neighborhoods in Dallas Perfect For Artists
For anyone who's lived in a major urban city before, you'll know that a city is divided into different areas. There are commercial districts and there are more residential areas. Delve deeper and you'll see that neighborhoods can even be categorized based on the types of people that live in them. For example, hipster neighborhoods are generally inhabited by younger people with creative, artistic, or emerging careers. Are you looking for the best Dallas neighborhoods for artists and creatives? Check out this list compiled by our Dallas movers. We make moving to Dallas fun wherever your next home ends up being!
Bishop Arts District
Known for its affordable housing and younger population, Bishop Arts District is part of the Oak Cliff neighborhoods. In recent years, however, the area has developed an identity of its own and is often treated as its own entity. The Bishop Arts District is a hot spot for independently owned boutiques, galleries, hip bars, and unique dining options. Bungalows and cozy apartments make it one of the best Dallas neighborhoods for artists. Bishop Arts District maintains a small-town feel with colorful alleyways and quirky storefronts perfect for Instagram. And last but definitely not least, this neighborhood is spacious. Expect to live in a house with a yard or an apartment building with a patio!
Deep Ellum
Historically an entertainment district, Deep Ellum has undergone a recent revitalization. Despite its current growth, the neighborhood has retained its thriving art and nightlife scene. Colorful street murals, art galleries, and concert venues make Deep Ellum one of the trendiest neighborhoods in Dallas. With so much to do and so much fun to be had, it's no mystery why this area is popular with young adults and creative types, making it one of the best hipster neighborhoods in Dallas.
Design District
A balanced mix of affordability and trendiness, the Design District is ideally located near downtown and some of the best Dallas neighborhoods for young professionals. With an industrial-chic vibe, the neighborhood is best known for art dealerships, furniture showrooms, textile stores, and modern art galleries. Apartments, condos, and even single-family houses are available to those who move here. With lower median home prices, an increasing number of young people are making their homeownership dreams a reality in the Design District. Exciting food and drink options make it a great place to live, especially for artists, but for all types of young people as well.
Move With Firehouse Movers
Contact us here or call us to learn more about our services. Our home and apartment movers in Dallas have helped countless individuals and families move into these neighborhoods and so many more. Begin your hassle-free moving experience with our firefighter movers in the Dallas-Fort Worth metroplex today!
Additional Reading