Dallas Consistently Voted One of The Best in The U.S.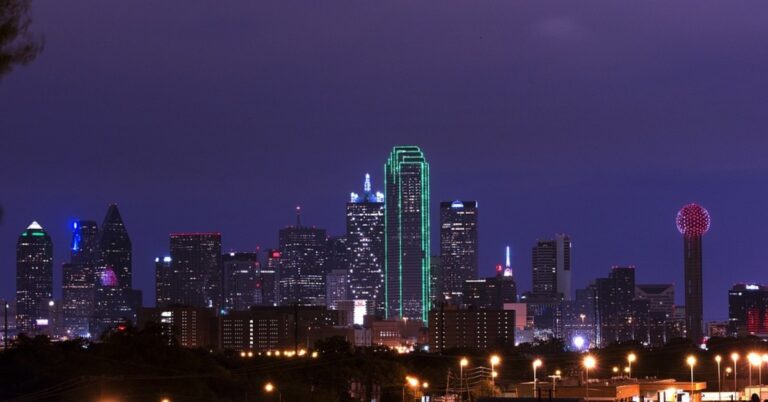 We are going to come out and say it, the Dallas city skyline is one of the best in the United States. But of course, out Dallas movers are biased. After all we were born and raised in North Texas and so we tend to favor our little slice heaven above all others. So don't take out word for it, let's hear what the rest of the United States has to say about it.
Dallas happens to be one of the largest and most influential cities in the United States, though often it's not thought of when you think of skyline. Most people will point to New York City, Los Angeles, Seattle and Miami when you think of stunning city skylines.
But what might surprise you is that Dallas was voted the best city skyline in the world just a few years ago 1. We beat out Chicago, Rio, New York and Hong Kong. And, Dallas is consistently voted among the top 10 every single year.
Recently, The Thrillist added the Dallas city skyline to it's list of top 20 skyline in the U.S. and Dallas placed at number 8.
1 – The Hyatt Regency Hotel
The Hyatt Regency looks more like a hotel from the future or the head quarters of one of the Avengers than anything else. It's an incredible hotel, one of a kind, and the view you get from the top tower is incredible. The only thing that's missing from the view is the Regency itself. It add a magical quality to the Dallas city skyline.
2 – The Bank of America Plaza
How many skyscrapers in America do you know that have exterior lights that from the ground floor to observation floor? The only one we know is the Bank of America Plaza in downtown Dallas. The first thing that most people who move to Dallas notice, is the BoA Plaza lights. They are striking to say the least.
3 – The Fountain Palace
This Dallas skyscraper is a work of art in and of itself and one our favorites. The building itself is a late modernist design and one of the tallest skyscrapers in the Dallas city Skyline.
Ready to move to Dallas? Our love for this city translates to how we move each and every one of our customers. When you choose us as your North Texas moving company, you become family right away! Give us call: 972-412-6033 to learn more!
Sources:
[1]: Wide Open Country –
Dallas Skyline Voted Best in the World