How to Move Heavy Furniture Upstairs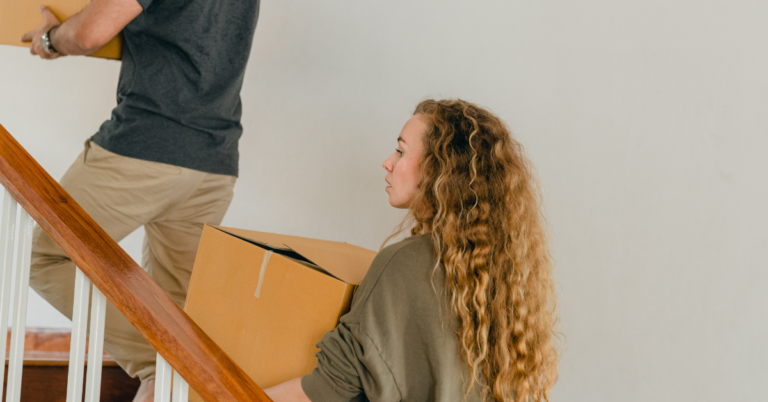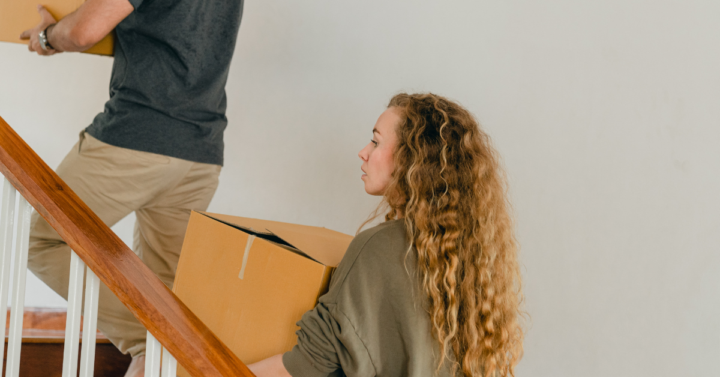 As one of the most experienced moving companies in the area, we understand that one of the most difficult parts of any move is the fact that some items need to be carried up and down stairs. On top of being an annoying part of any move, it could prove to be arduous and even dangerous for people that are moving into a new home and need to organize themselves. One of the most common items that need to be taken upstairs is furniture. If you would like to learn how to move heavy furniture upstairs, Firehouse Movers and our experienced Texas movers are here to help. Continue reading below to learn more from our Frisco moving company. 
How to Move a Heavy Box Upstairs 
Oftentimes, furniture will need to be put away into boxes before being moved because many pieces of furniture need to be disassembled before they are placed into a new home. Often, these boxes are quite heavy, depending on the kind of furniture whose parts are now inside of it. To move a heavy box upstairs, it will be necessary for you to gather the right materials. These include furniture dollies, furniture sliders, and furniture straps. To move a heavy box upstairs, you should aim to make as good a use of these materials as possible. Our moving professionals recommend that you try using the furniture sliders to create an area of the staircase that has less friction. This area lets you push the furniture upstairs so that you do not have to carry them yourself. The good news is that many common household items could be used as furniture sliders, including cardboard boxes. This makes it easy for you to move things upstairs without being too uncomfortable. 
How to Carry a Refrigerator Upstairs
While not exactly furniture, refrigerators are common household items that need to be moved upstairs in some cases. Much like furniture, they are too heavy to be moved without the help of moving equipment. To carry a refrigerator upstairs, it will be necessary for you to get a furniture dolly and strap the refrigerator onto it. This makes it much easier to move around the household, especially upstairs. To secure the refrigerator onto the furniture dolly, you will need to gently lift it and carry it on top of the dolly with the assistance of a friend. If you are wondering how to get heavy things upstairs, one of the best ways to do so is by following the same rules as previously mentioned. 
How to Move a Piano Downstairs
If you are interested in learning how to move furniture upstairs, one of the most common items that are considered furniture is pianos. To move a piano downstairs, you will need to gather as much manpower as possible. Pianos are extremely heavy and awkwardly shaped, which results in an extremely difficult item to move. To move a piano downstairs, our Dallas moving company recommends that each person that is helping you move the piano is equipped with the necessary moving equipment, which includes gloves. The perfect amount of people needed to move a piano downstairs is around 6, with 3-4 needed to pick up the piano and move it forward while the remaining people guide it downstairs. 
More About Firehouse Movers
Aside from teaching people how to move heavy furniture upstairs, we are a dedicated moving company that is here to make sure that you and your family settle into your new home as comfortably as possible. What makes us one of the top Texas moving companies is the fact that we have a wide service area, which includes Frisco, Fort Worth, and Dallas. Contact our Texas moving company/Fort Worth moving company today to learn more.