Highland Park is a town located in Dallas County, Texas, United States. It is an affluent and exclusive community that is known for its luxurious homes, high-end shopping, and upscale restaurants. The town is located just north of downtown Dallas and has a population of approximately 9,000 people. Highland Park is home to some of the most expensive real estate in the United States, with many homes valued at several million dollars. The town is also known for its excellent public schools, with the Highland Park Independent School District consistently ranked as one of the top school districts in Texas. All of these attractions highlight the need for Highland Park movers. Continue reading below to learn more about the services offered by Firehouse Movers for those interested in calling this area home.
Local Movers Highland Park, Texas Can Rely on
Since Highland Park is such a desirable destination for people who are looking to find a new home, there is a large demand to move here. If you are one of the people who are interested in moving to Highland Park, then the best option for you and your family to use includes local moving assistance. Local Texas movers offer many advantages to people who are interested in moving to the area. For one, local movers offer expertise in the local area that is not easily replicated with other kinds of moving professionals. For example, they will be accustomed to all of the aspects of Dallas County that make it hard for people who are moving to get their items into their new homes. Local moving assistance from professional Highland Park Movers lets those who are moving leverage their expertise so that they can get their items to their new home in the most effective way possible.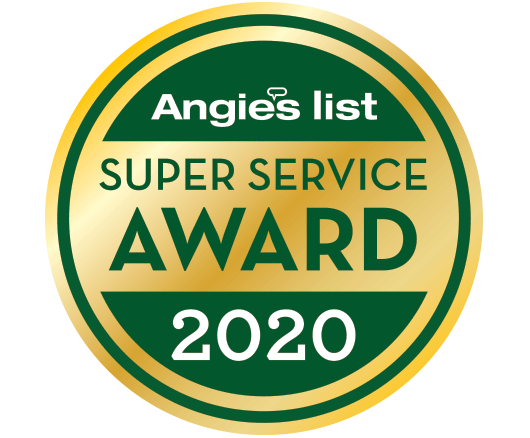 Experienced Professional Movers in Highland Park
If there is one thing that your moving assistance needs, it is experience. Experienced Highland Park movers have the knowledge and expertise to handle all aspects of a move, from packing delicate items to navigating tricky staircases. They know the best techniques for packing, loading, and transporting items to ensure they arrive at their destination in good condition. Our Texas long-distance movers and Fort Worth movers make it possible for you to enjoy the best technique when your items are being taken into another home. This practically ensures that none of your sentimental items or furniture gets damaged during its transportation. 
What Is Highland Park, Texas, Known for?
This area is renowned for more than its luxurious residences; it's a community steeped in distinction. As one of the leading highland park moving companies, we understand the unique essence that defines this upscale enclave. Highland Park is widely recognized for its opulent real estate, featuring sprawling mansions adorned with timeless architecture and meticulous landscaping. 
Living here is not just a residential address; it's a lifestyle choice. The community's commitment to maintaining green spaces and fostering a sense of exclusivity sets it apart. As experts in Highland Park relocations, we've assisted many in making this transition seamlessly, emphasizing that moving here isn't merely changing locations; it's embracing a distinctive way of life—one characterized by luxury, education, and refined living.
Efficient Movers in Highland Park
Professional Dallas, Texas movers like the ones that our moving company employs make your moves as quick and efficient as possible. This means that they can often complete a move much faster than an inexperienced person. This can be especially important if you have a tight schedule and need to move quickly. Since moving can be a process that takes a lot of time, making it as quick as possible is a great way to have a positive moving experience.
Is Highland Park the Richest Neighborhood in Dallas?
Highland Park, revered as one of the richest neighborhoods in Dallas, epitomizes opulence and prestige. As seasoned Highland Park movers, we've witnessed the extraordinary allure of this exclusive enclave. Beyond its architecturally grand residences, Highland Park embodies a coveted lifestyle, boasting top-tier schools and proximity to elite shopping and dining.
This neighborhood stands out as a prime destination for those seeking the pinnacle of refined living in Dallas. As specialists in Highland Park relocations, we recognize that moving here is more than a change of address; it's an investment in an exclusive way of life. The palpable opulence and meticulously maintained greenery contribute to its standing as one of the most pristine neighborhoods in Dallas.
How Many Schools Are in Highland Park?
Educational excellence takes center stage in this community, transcending mere quantity to focus on the unparalleled quality of its schools. As seasoned professionals specializing in Highland Park relocations, we recognize that the neighborhood's educational landscape is a cornerstone of its allure.
Highland Park is home to a select number of schools, each distinguished by its commitment to academic superiority. These institutions boast a legacy of providing students with not just education but an immersive and enriching learning experience. The emphasis on quality over quantity resonates throughout the community, attracting families who prioritize a top-tier education for their children.
More About Firehouse Movers
Our moving help in Highland Park is a full-service one that is dedicated to making sure that we give our customers some of the best movers Highland Park movers that money could buy. We have an extensive selection of Dallas, Texas movers that also offer a variety of different services for our customers. These include local moves, long-distance moves, and other kinds of Dallas, TX relocation services. Should you be interested in learning more about our team and what they offer, give us a call or take a look at our Texas relocation blog to learn all about how our team makes moving in this amazing state easier than ever. If you're ready to get started on your next move, schedule an appointment and experience what our professionals Highland Park Movers can do for you first-hand.